…until Advent Begins!!
Do you have your Advent Candles yet?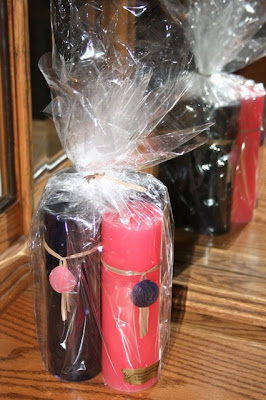 I now have ours, thanks to my mom! I called her a couple weeks ago and she happened to be heading out of town for a weekend retreat at a Monastery. I remembered that she had purchased her own Advent Candles (made by the Monks) there last year, so I asked if she could look for some for us, since I had not found any yet this year. (I've even been watching for them all year long since I prefer pillar candles to the tapers for our Advent Wreath.) Aren't they lovely!?!
I sure wish our local stores would carry a wider selection of candles… Every year it proves to be such a challenge. Anyhow, I'd love to hear where you all have found your Advent Candles, this year or in the past!