At the trail head for the Heceta Head Lighthouse is a lovely view of the Cape Creek Bridge and Tunnel.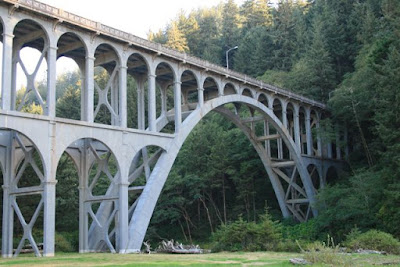 If you look closely at this second picture you can see a little light at the end of the bridge where the tunnel begins. The bridge resembles a Roman aqueduct, with a single parabolic arch that spans half its length of 619 feet. The Cape Creek Bridge and Tunnel were engineering marvels of the day and are listed on the National Register of Historic Places.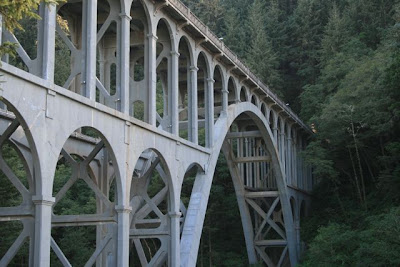 And one more picture of my hubby, beneath the bridge…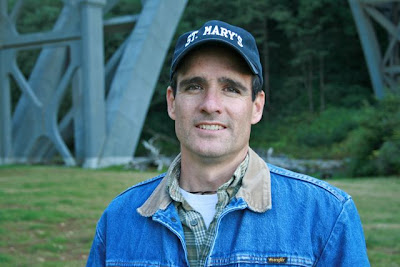 I am sure he was getting sick of me snapping pictures of him, but there are only so many "scenic" pictures I can take and I wasn't use to not having our children around to photograph!