Since we didn't know where, or if, we were going anywhere for our anniversary till the week before, most of the nicer hotels along the coastline had been already booked for the weekend. So, we started looking into vacation rentals. We ended up finding a place called "The Perfect Wave" on the Oregon Coast, and it really was PERFECT!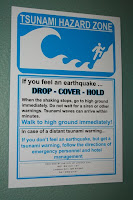 After we had made our reservations Hubby started having second thoughts since the condo was in a "Tsunami Hazard Zone" (as is most everywhere on the beach!) and there had just been a Tsunami warning for the Pacific Coast line! He asked if the room should be called "The Perfect Storm" instead! 😉 I am not kidding when I tell you that he had every possible evacuation route figured out before we left and even had all the roads leading inland from the condo memorized. It was so funny! He even tested the route on foot when we arrived to see just how long it would take to get to safe ground… basically too long. The weather was also suppose to be awful, but I was sure we would at least have a little bit of nice weather. We did, everything was perfect!! However, Hubby and I both jumped up in the middle of the night when we heard the sound of Thunder (which at first sounded like a really big wave crashing on the beach!) but it was followed by a short rain storm and not a tsunami.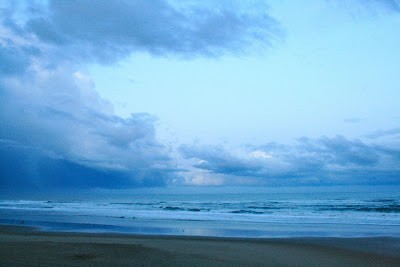 Here are a few pictures of our amazing accommodations: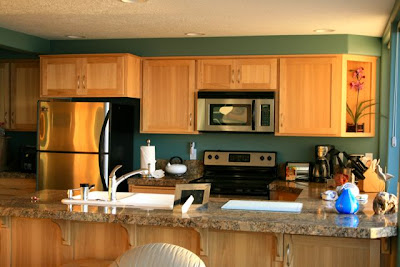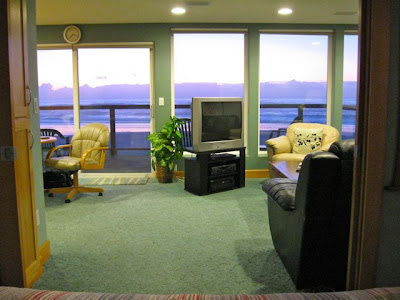 The view from the bedroom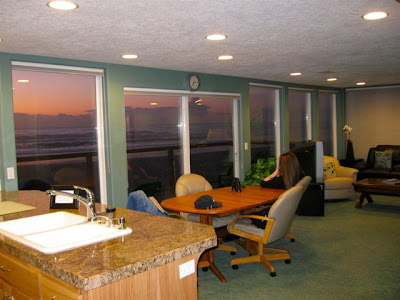 34 feet of windows plus a huge picture window to the north
The views were amazing!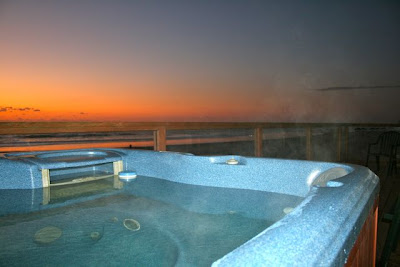 Hot tub on the Deck overlooking the Ocean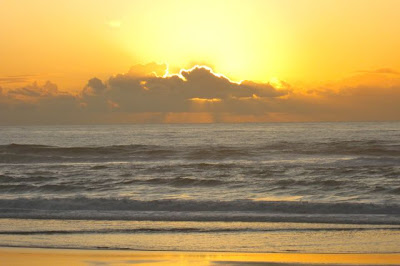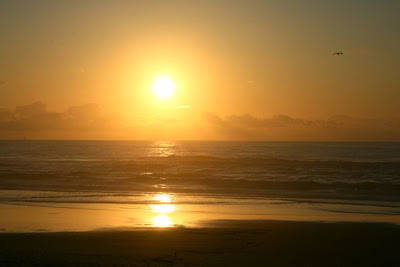 From the Deck ~ The Sunset on our Anniversary
It was such a great place to stay. If only they allowed more than four people at this particular condo, I am sure we would already be planning our next visit with our children!