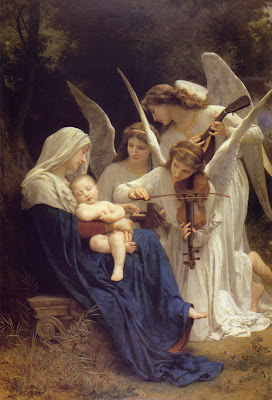 From the comments:
Jessica, I wanted to ask for your prayers, because after reading your blog for awhile now, I knew you would understand…I lost my precious baby this past week-on my birthday. I was due on Christmas also. I am heartbroken beyond words. I have 5 living children-all the exact ages as yours and I lost our first daughter to a stillbirth between 21-23 weeks. I have two other babies I miscarried very early on in Heaven as well. I remember being very excited when I saw we were due the same day and have loved all your posts about your baby and marking 12 weeks etc…My 5 year old was hospitalized all of last week (he was admitted on the birthday of our stillborn daughter…). His right lung had collapsed from severe asthma…my doctor wonders if I may have contracted a virus that harmed my unborn baby while our little boy was in the hospital. Can you please keep me in your prayers? We are truly devastated and still very much in shock…I too felt my baby move for the first time right when you did. It hurts so much….Thank you for sharing your beautiful family with us.
Love,
Adele in Louisiana

I was in tears reading Adele's note, and my heart is aching for her. I can not even imagine being asked by Our Lord to carry the cross he has allowed for her and her family right now. Words seem so very inadequate but I know how much all of YOUR prayers helped my family during the loss of our little Gabriel last November and so I wanted to pass on Adele's prayer request to you all.
Please join me in praying for Adele and her family, and ask Our Lord and Blessed Mother to console them during this very sad time.
Remember, O most gracious Virgin Mary, that never was it known that anyone who fled to thy protection, implored thy help, or sought thine intercession was left unaided.
Inspired by this confidence, I fly unto thee, O Virgin of virgins, my mother; to thee do I come, before thee I stand, sinful and sorrowful. O Mother of the Word Incarnate, despise not my petitions, but in thy mercy hear and answer me. Amen.