"It's important for moms to recognize that all the small successes in our days can add up to one big triumph. So on Thursday of each week, we do exactly that."
~ 1 ~
Last week I received a call from the library letting us know that Rascal's name had been picked from the Summer Reading Program drawing, and that he had won a Barnes & Noble gift card!  You know, when the children all turned in their drawing slips it did go through my mind that we might have a slight advantage with five of their names getting entered.  😉  Yet another benefit to living in a small town and having a "big" family!
~ 2 ~
Math is going GREAT this year!  Talking to Dr. Cotter, the author of Right Start, at the conference last May really helped me understand the program a little better and now I too (my children already did) LOVE the program.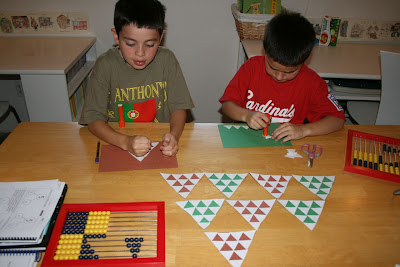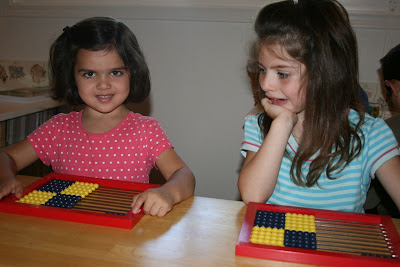 ~ 3 ~
I finally got back in to see my midwife yesterday! 
(It had been 7 weeks, since my last appt.  I had one scheduled for a couple weeks ago, but it had to be canceled since it ended up being at the same time as hubby's diagnostic procedure — his biopsy's came back negative by the way!!! Thanks for all the prayers!)
  The appointment went great and I was very happy to hear that even though I've had some contractions each night, at this point I don't need to worry about bedrest.  My midwife said "Your just being YOU!" 
(I tend to contract daily from here on out, but only a few times has that progressed into actual pre-term labor.)
Oh, and I had a new nurse check me in.  She asked "So, is this your first or second?"  I just said,"ummmmmm…." (with a smile!) She said "your THIRD!!!!!"  I laughed…  "NOT your FOURTH!!!"  Nope, my ummmm, sixth.  
(Then I went on to explain that this is actually my eighth pregnancy, and that I have two little ones in heaven.)
   I wish I had a picture of her face!   😉 
What are your Small Successes this week?