"It's important for moms to recognize that all the small successes in our days can add up to one big triumph. So on Thursday of each week, we do exactly that."
~ 1 ~

Unfortunately one (of our two) local bookstores is in the process of hopefully moving to a bigger town about 25-30 minutes away.  (We live on the outskirts of a tiny little town…)  Despite being sad to see them go, I was thrilled to be able to check a few more things off my Christmas list since everything in the store was at least 50% off last Saturday during their final day.  
I didn't buy very many books, but I did buy one of just about every little Folkmanis Fingerpuppet they had in stock and now have 3 for each of my children's stockings and only paid between $2-3 dollars for each of them.  I had been noticing these little guys on a couple of my favorite blogs and never even realized our little store carried them!
I also purchased a Gray Squirrel Puppet
that is so cute with his little acorn for only $9.99, but my favorite steal of a deal was the Giant Sequoia Tree Wildlife Playset
which will be one of Snuggles three gifts.   I LOVE IT!!!  (Even more so when it ended up being less than $20.00.)  I am starting to think that I might just be able to have all my Christmas shopping finished by September, like I had hoped!
~ 2 ~
I baked 4 loaves of delicious zucchini bread.  The first two loaves I baked using this recipe.  For the second batch, I substituted 1/2 cup of the oil for 1/2 cup of applesauce and reduced the sugar by 1/4 cup.  It was just as good and didn't give me heartburn like the first batch did.  I'll definitely be using this recipe again in the future.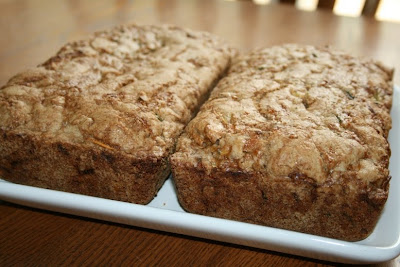 ~ 3 ~
I finally washed my girls' chapel veils!  They were looking pretty dirty and now look brand new once again.  Oh, and speaking of laundry, even after a week (make that two!) of swimming lessons and lots of extra towels (and all the clothes from Life-Saving Day), it is ALL caught up, at least until tomorrow!
What are your Small Successes this week?