"It's important for moms to recognize that all the small successes in our days can add up to one big triumph. So on Thursday of each week, we do exactly that."
~ 1 ~
I made it to the post office on Tuesday (in addition to Mass, OB Appt, Michaels, Old Navy, Costco, Gas Station, Grocery Store, and Bunco! It was a BUSY day!) and mailed out Christmas gifts to all of our Godchildren and Family that live out of town. I do have two more little gifts to mail after I finish wrapping them, and Christmas Cards to order, but I've decided to send those out late this year so we can include our new little one in the photo… I'm starting to wonder if that was such a good idea… They may end up being really late!
~ 2 ~
I baked cookies, with my friend Marci, for St. Nicholas Day and Honey-Curry Chicken for St. Ambrose. I ended up not being home much at all on Tuesday, but the children still got to decorate a Gingerbread Nativity (as planned!) at a friends home while I was making multiple trips up and down the freeway! Last night, for the feast of St. Juan Diego, I served Alice's Our Lady of Guadalupe Tea. Since it had so many sweets, I saved the "Build Me a Church" and Rose Punch for today! It's been a fun week for celebrating the saints!!
~ 3 ~
This one was actually from the week before last, but because I really want to share it with you all, and I haven't posted my "Small Successes" in awhile, I'll add it! 😉
I got out the paint and touched up the walls in the baby's room!!! It looks so much brighter and cheerier! I also washed all the lovely "Lady Rose" bedding and it is now ready and waiting for our little one to make her arrival!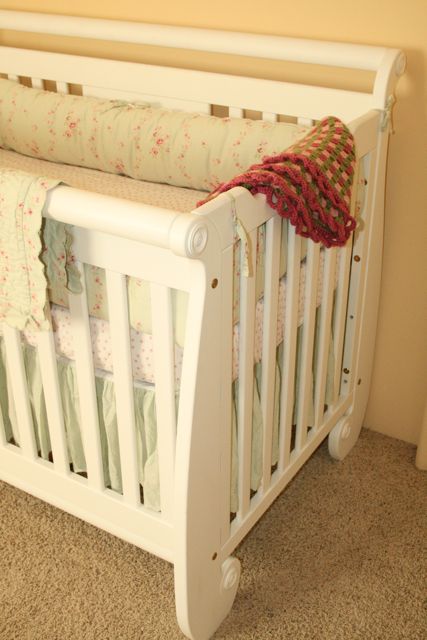 What are your Small Successes this week?