"It's important for moms to recognize that all the small successes in our days can add up to one big triumph. So on Thursday of each week, we do exactly that."
~ 1 ~
Tuesday night was Bunco. It was nice to have an evening out! We usually stop playing after 3 rounds, but this month we had extra time and played a 4th… At the end of round 3 I was in the lead with "Most Buncos," but then two of my friends caught up and we had a three way tie for first place. I lost in the roll off. Oh well… I still came home with the 2nd place prize for "Most Wins!"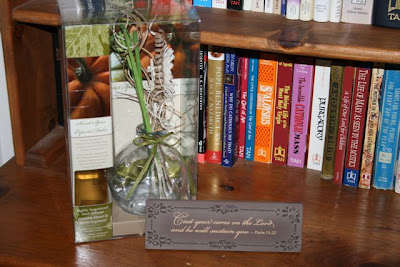 ~ 2 ~
I charged the battery on our video camera (it has been dead forever!) and finally captured a bit of Snuggles adorable personality last night on video. It was so much fun and he kept the whole family laughing all evening!
~ 3 ~
We celebrated the feast of St. Martin of Tours, also known as Martinmas Day, last night. Here is a picture of the Lanterns the children made. "L" is for Lantern you know, and it is L week around here! 😉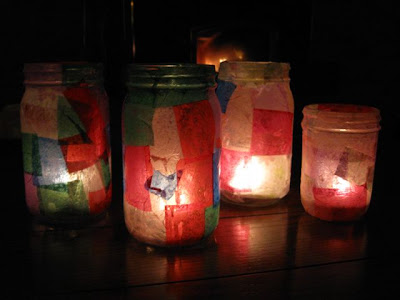 Despite these few small successes, I still have a TON to do to get ready for the 12 girls coming over this afternoon for Little Flowers, which means I better get busy! I hope you all have a great day!!
What are your Small Successes this week?