"It's important for moms to recognize that all the small successes in our days can add up to one big triumph. So on Thursday of each week, we do exactly that."
~ 1 ~
I already mentioned it in this week's daybook, but I am so pleased that I
finally
stain treated
(thanks for the tip on Bio Kleen
!)
, washed, and put away all the 0-3 month baby girl clothing! Now I am starting to feel a
little
more prepared for our little one to arrive.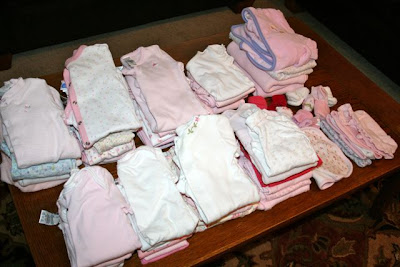 ~ 2 ~
Our refrigerator/freezer stopped working Monday. It isn't that old! At least I didn't think it was… I was thinking it had to be around 3 years old, hubby thought it hadn't even been that long. Turns out we bought it in January of 2004, nearly 6 years ago… Wow!
Anyhow, it forced gave me the perfect opportunity to deep clean it… After two long afternoons of sorting through thawed food, cooking way too much (including a delicious blackberry-raspberry cobbler using this recipe), throwing out what couldn't be salvaged, and then scrubbing for hours after the repair man was able to fix the problem, it almost looks new again! Now, if only I had the energy to go grocery shopping…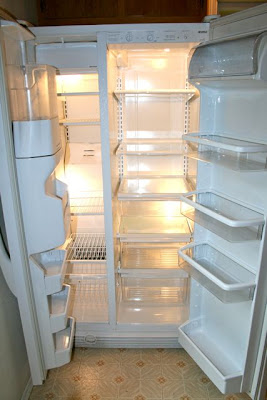 ~ 3 ~
I assembled one of Twinkle Toes Christmas gifts
all by myself! (Usually I ask hubby to do these sorts of things, but he has been working really long days…) Oh, it is SO cute!!!
What are your Small Successes this week?