"It's important for moms to recognize that all the small successes in our days can add up to one big triumph. So on Thursday of each week, we do exactly that."
~ 1 ~

I finally hooked up the printer to this new iMac Computer.  I had been stalling (for nearly two months) since I thought I would need to try and find the installation disk that came with the printer.  In the meantime, every time I needed to print something I would put the file on a flash drive and open it on the old PC.  (Very time consuming…)  Well, it turns out that all I had to do was unplug the USB cord from the back of the PC and plug it into the Mac.  I opened a document to see and hit the print button, just to see if it might by chance work, and it printed… Just. Like. That!  lol!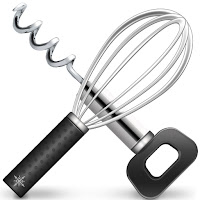 Also, speaking about this wonderful Mac,  I installed 
MacGourmet Deluxe
 and I am LOVING it!!  I am still learning how to use all the features, but so far I have learned how to clip recipes from online to add to my library, create meal plans and shopping lists, sync it with iCal, and even build a cookbook!!!  This is going to be so much fun!
~ 2 ~
I was able to go out with four of my friends on Tuesday night to see Julie & Julia.   Afterwards, since Starbucks had just closed we went to Applebees and visited for another couple hours.   It was a very much needed break and I had a great time!   Now I really want to try and make Julia Child's Beef Bourguignon.
~ 3 ~
I think I may have mentioned that I'd been saving for a new white wooden crib for this baby?  Well, yesterday morning, after searching and searching online and not finding exactly what I was wanting (at an affordable price), I decided to take my friends advice and check out Craigslist.   Can you believe that a beautiful white "Serenity" crib made by Baby's Dream had JUST been posted and that it was only FIVE minutes from my house?!  (Especially, considering that I drive 20-30 minutes to get anywhere!)  She had purchased it 2 years ago from a specialty boutique about 45 minutes away for $500.  It does have a few minor scratches, but I still LOVE it and it is going to look so cute with the crib bedding I picked out for this baby. 
I do have it set up already, but I'll wait to take a picture till I have all the bedding… In the meantime, here is a picture from Baby's Dream.  Just try and picture it painted white with pastel sage and rosy pink bedding.  
✿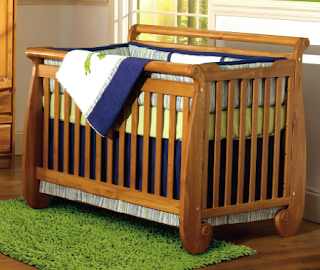 What are your Small Successes this week?