… can make this momma quite NERVOUS!
Here is a picture I took from my kitchen window this morning: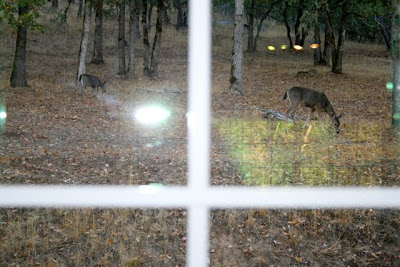 There was actually another sweet little baby deer to the left, but I couldn't get my camera to take a good picture through the glass with the flash and it was too dark without, so this was the best shot I got.
Here is a picture one of my neighbors posted on Facebook: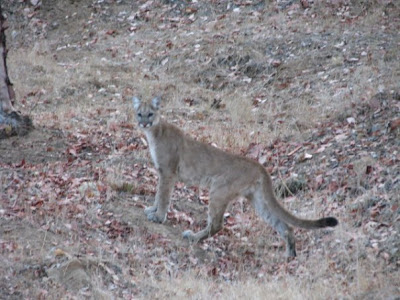 He was only about 20 yards from their home…
which is just up the road…
Personally I prefer
the deer
(and even
the turkeys
!) and pray that
this guy
stays OUT of OUR yard. However, hubby and I are pretty sure we been hearing him (or others) at night. Ugh!
Ok, so now that I have been
completely freaked out
, I am headed back to the kitchen to make some
Rose Punch
for with dessert. I'll be back later tonight to post a few pictures of our St. Therese Feast Day Celebration.
☺