As I mentioned yesterday, in my Our Plan 2009-2010: Overview post, we are planning on making State-by-State Scrapbooks as part of our Geography course this year.
This idea came from Beth after I posted about my frustration with our local library. Beth had taken the time to gather various free worksheets online to use for a geography scrapbook with her children, adding each State in the order in which it joined the union, and kindly offered to email me copies of her documents. The worksheets reminded me of the Trip Journals I had made for my children last year, in fact some of the worksheets/coloring pages were the same, so I knew my children would LOVE making one!
I was able to find all the links to the various worksheets that Beth shared with me and I'll post them here for those of you who are interested:
From KidZone Geography:
State Flag
State Bird Activity Worksheets
State Flower Activity Worksheets
State Map (Print just the image, not the quiz.)
State Facts (Beginning with which state it is and when it became a state and ending with the State Song.)
USA Map (This is used to locate and color the State being studied.)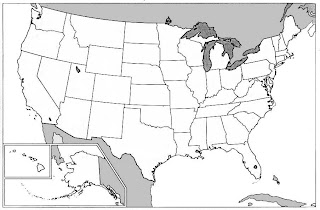 I have also decided to include a coloring page for the quarter of each state, since this is suggested in the Along the American History Trail and since Rascal has been collecting
the various State Quarters.
Here are a few supplies I picked up: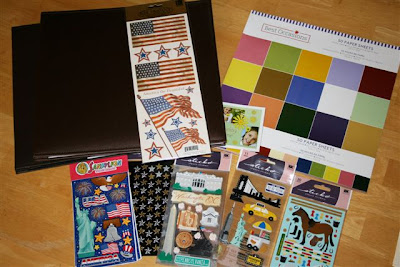 A couple 12×12 Scrapbooks (I had planned on purchasing Red or Blue Scrapbooks, but when I found these 2 on clearance for only $5.00 each, I couldn't pass them up. I also need to go back to the store and buy one for Twinkle Toes since I've decided to have her make one as well.)
A few packets of 12×12 colored card stock (I thought about getting various prints, but I didn't want it to distract from the children's art/coloring.)
Various patriotic or state themed stickers to use for embellishments
I printed out the worksheets ("4 per Page" from Word — except for the State Facts which are printed 2 to a page) for Delaware and Pennsylvania, the first two states we will be studying. The boys and I looked to see if there are any special colors for Delaware, and since the official state colors are Colonial Blue and Buff we choose card stock in those colors.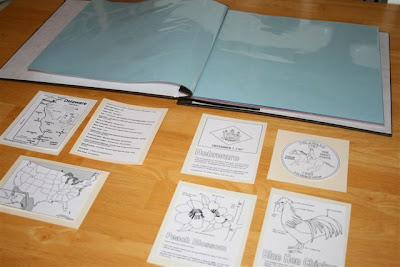 (I had forgotten to print the facts larger in this first picture and didn't have a chance to take another…)
Here is a rough draft of how it will be laid out: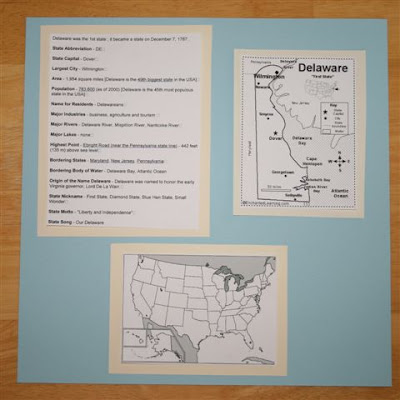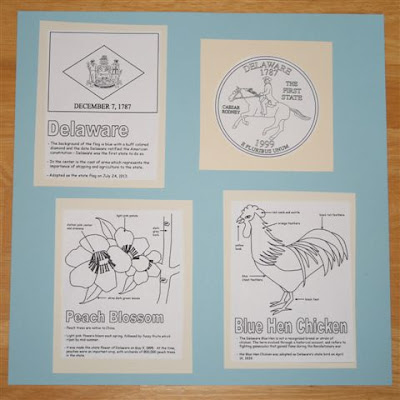 Well, that is all I have time to share right now. We are headed out again today, this time to Summer with the Saints and a couple appointments. I hope you all have a great day!