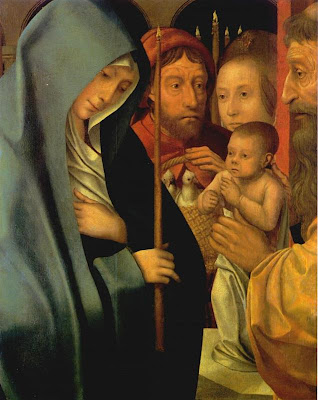 And when the time came for their purification according to the law of Moses, they brought him up to Jerusalem to present him to the Lord (as it is written in the law of the Lord, "Every male that opens the womb shall be called holy to the Lord") and to offer a sacrifice according to what is said in the law of the Lord, "a pair of turtledoves, or two young pigeons." Now there was a man in Jerusalem, whose name was Simeon, and this man was righteous and devout, looking for the consolation of Israel, and the Holy Spirit was upon him. And it had been revealed to him by the Holy Spirit that he should not see death before he had seen the Lord's Christ. And inspired by the Spirit he came into the temple; and when the parents brought in the child Jesus, to do for him according to the custom of the law, he took him up in his arms and blessed God and said, "Lord, now lettest thou thy servant depart in peace, according to thy word; for mine eyes have seen thy salvation which thou hast prepared in the presence of all peoples, a light for revelation to the Gentiles, and for glory to thy people Israel." And his father and his mother marveled at what was said about him; and Simeon blessed them and said to Mary his mother, "Behold, this child is set for the fall and rising of many in Israel, and for a sign that is spoken against (and a sword will pierce through your own soul also), that thoughts out of many hearts may be revealed." And there was a prophetess, Anna, the daughter of Phan'u-el, of the tribe of Asher; she was of a great age, having lived with her husband seven years from her virginity, and as a widow till she was eighty-four. She did not depart from the temple, worshiping with fasting and prayer night and day. And coming up at that very hour she gave thanks to God, and spoke of him to all who were looking for the redemption of Jerusalem. And when they had performed everything according to the law of the Lord, they returned into Galilee, to their own city, Nazareth. And the child grew and became strong, filled with wisdom; and the favor of God was upon him. ~ Luke 2:22-40
Here is what was included in our Candlemas Tea, inspired by Alice at Cottage Blessings:
~ White Cocoa with Pure Hearts ~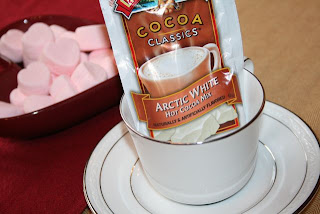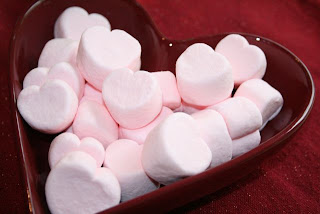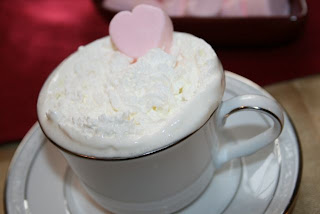 My children are not that fond of tea, though I do keep trying… 🙂
However, for today, I decided to serve White Cocoa topped with Whipped Cream and Strawberry Marshmallow hearts, representing the purity of both Mary and St. Joseph.
~ Water ~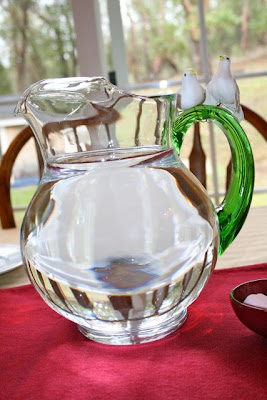 With a pair of turtledoves perched on the handle!
~ A Pair of Turtledoves ~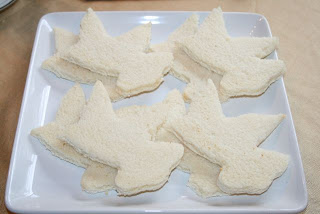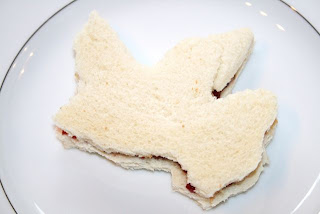 Using a lovely Tasha Tudor Dove Cookie Cutter that my sister-in-law sent me for Christmas, I made Dove Shaped PB&J Sandwiches.
~ Holy Simeon's Arms ~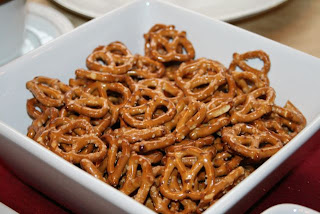 These mini pretzel's symbolize arms folded in prayer.
~ Piercing Swords ~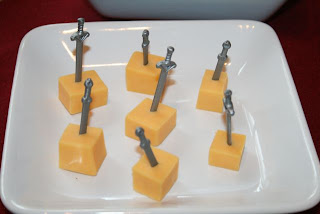 I couldn't seem to find the cocktail swords that I know I have around here somewhere, but swords can always be found in my boys bedroom! 😉
~ Anna the Prophetess ~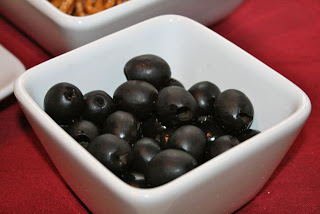 Since I didn't want to go to the store to search for the Mallomars that Alice suggested, especially since I was already serving plenty of cookies, Captain suggested using Black Olives. (The black symbolizes the fact that Anna was a widow.)
~ Edible Candles ~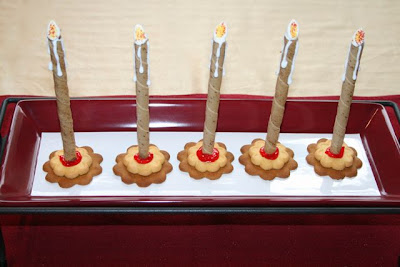 These were really quite easy and fun to make,
not to mention delicious!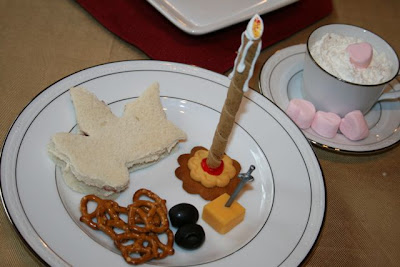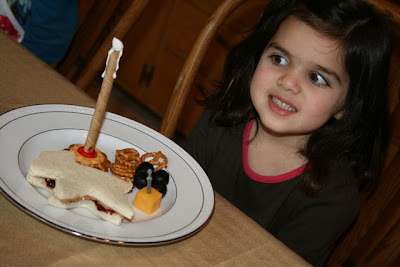 All-powerful Father, Christ your Son became man for us and was presented in the temple. May he free our hearts from sin and bring us into your presence. We ask this through our Lord Jesus Christ, your Son, who lives and reigns with you and the Holy Spirit, one God, for ever and ever. Amen.