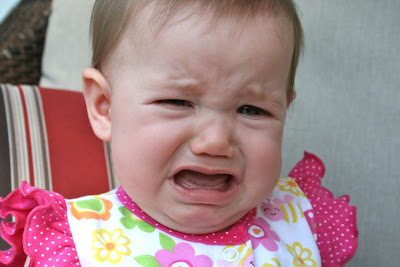 You may have to enlarge the picture to get a little glimpse of Rose's first tooth, which just started cutting through last Thursday!
Don't you just love that face? We don't see it often, just when she is told "no" or isn't getting her way… In this case she really wanted to chew on the lens cover to my camera. The cute little stinker!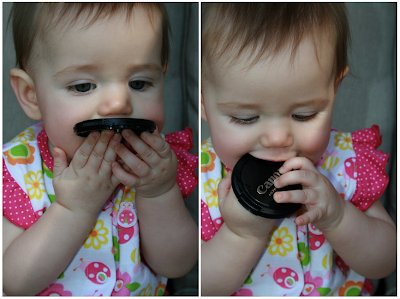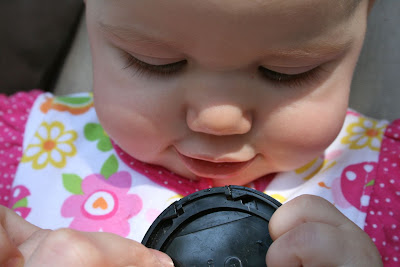 You know, I actually thought about titling this post "My Feelings Exactly" since I am pretty sure I made that same face after finding out how much sinks and faucets actually cost and how little of an allowance we have from the plumber! 😉 Argh! Remodeling is SO overwhelming!! Nevertheless everything is moving along quickly and it won't be too much longer before we have our home (and then some!) back again. In the meantime I keep telling myself "It will all be worth it!" EVERY. SINGLE. DAY!
I hope you are all having a great summer! I have really missed reading blogs and blogging and hope I'll be able to start visiting more soon!