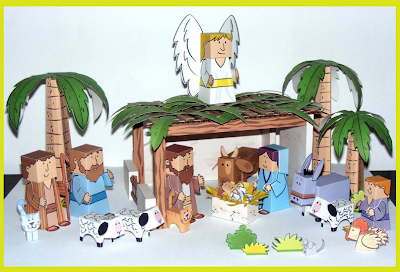 I have a dear cousin who moved to Italy many years ago and I no longer get to see very often. Thanks to Facebook, we are now able to stay in touch once again! Today she sent me a link to a great little craft that she thought I would like. I hadn't seen this website before, so I thought I would share it with you all as well!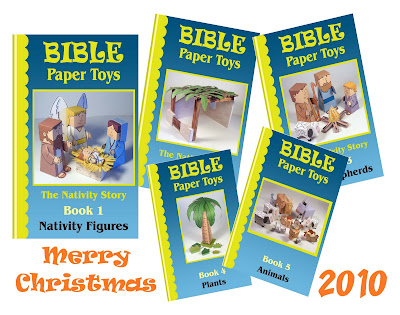 French illustrator and paper engineer, Didier Martin, has created 5 booklets with different figures and parts to create a paper model of the story of the birth of Jesus—the first Christmas. Each booklet contains the different figures as seen on the various covers, in addition to instruction pages with photos to guide you in the making of the model. He has graciously shared these booklets at no charge, though donations are accepted.
Here are the links to his various posts on this activity:
You can download the complete set of books/pages
here
.
I just finished downloading the set and have a certain 8 year old boy who can't wait to get started!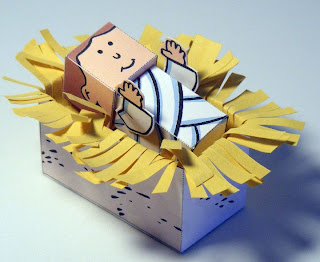 Images/Art Work Copyright © 2010 by Didier Martin
Permission to repost art and text allowed for non-commercial purposes
with link to blog, My Little House