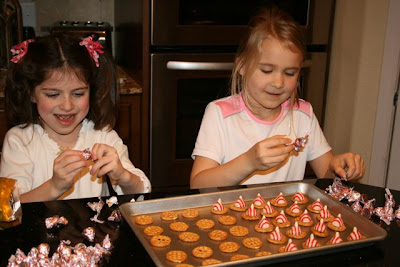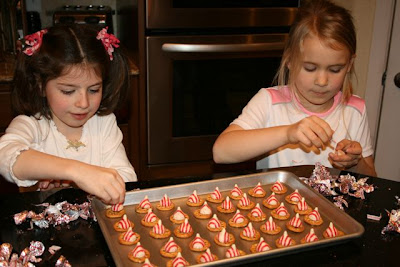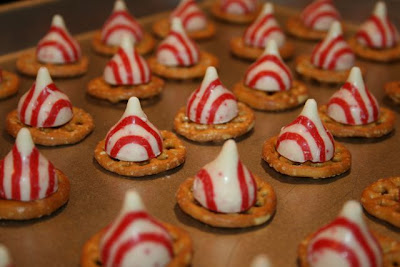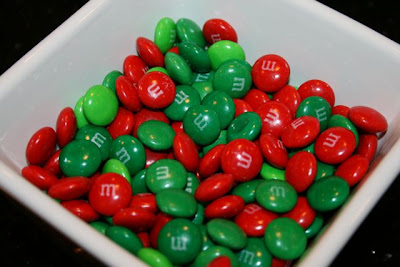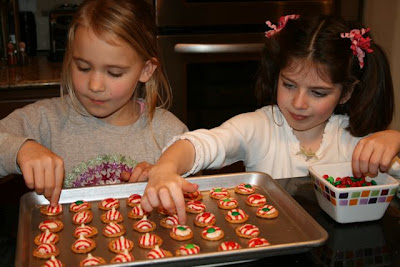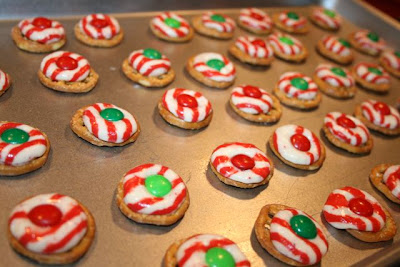 Thank you Charlotte for sharing this fun and easy idea!
Ingredients:
1 bag of pretzels (We used the round "Butter Checkers" by Rold Gold – so the Candy Cane Dots would look like cute little Christmas Ball Ornaments! )
1 bag of Hershey's Candy Cane Kisses
1 bag of Christmas colored M&M's
Directions:
Pre-heat the oven to 200˚ degrees. Place a sheet of parchment paper on a baking sheet. (I forgot to do this step, but it wasn't a problem.) Arrange the pretzels in a single layer and add a Hershey's kiss on top of each pretzel. Place them in the warm oven. Let them bake for about 8 minutes. The white chocolate Kisses will melt quickly, so keep an eye on them. (If you opt for chocolate kisses, they won't melt completely, just get shiny.) Remove from oven and press an M&M in the top of each soft Kiss. Let them cool and enjoy!