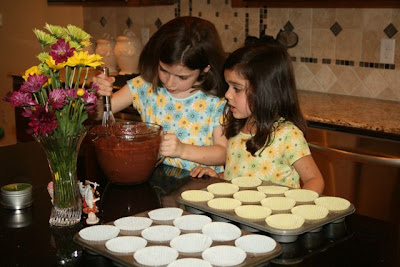 This year the girls made our annual Michaelmas Day Cupcakes. . .
. . . and we were able to bake them all at once in our new oven!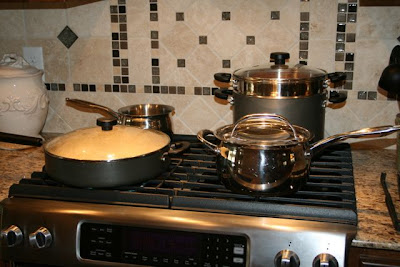 We also had our traditional dinner for Michaelmas of Apple Chicken, Steamed Carrots, Garlic Pasta, French Bread, and Sparkling Blackberry Izze Drinks and I was able to use all FOUR burners for the first time in 10 years!
(Note: My brother The Electrician will be back today to finish the electrical in the kitchen, and so this range/oven still isn't completely hooked up, but the gas has been connected and I am able to light the burners with a match! So cool!! This cooking with gas is a whole new learning experience for me though, and in the future I need to be sure to NOT simmer anything on the "power burner." Oops! Our chicken was a little scorched this year! With all these new appliances, I'm having to learn how to cook all over again…)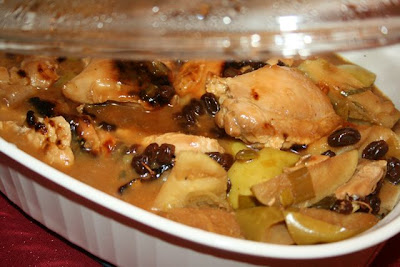 It still tasted yummy. . . Thankfully!
Instead of coloring pictures, the children decided to illustrate their own St. Michael pictures, while dinner was cooking.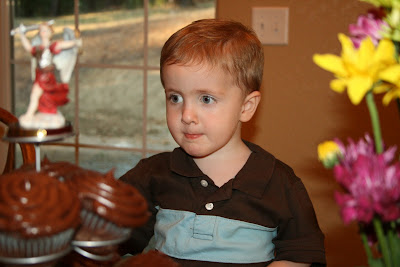 In the meantime, someone was anxiously awaiting his cupcake.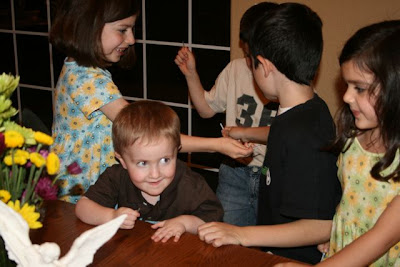 After dinner, and singing "Happy Feast Day" to St. Michael, it was time for a few little sword fights…
… and finally stabbing those Devil Food Cupcakes.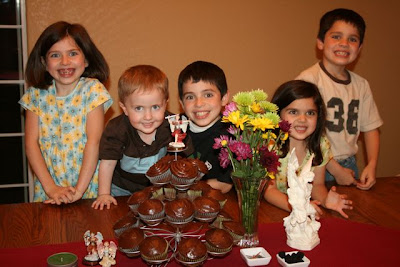 We hope you all had a Happy Michaelmas Day!