As you all know, I love praying Novena's to St. Therese and the Christmas Novena is one of my favorites!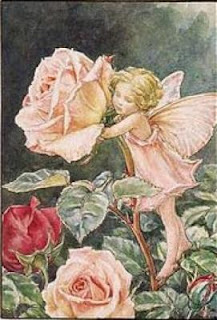 Two years ago I prayed this novena, shortly after my miscarriage, for the health of my next baby and that God would calm my fears of another pregnancy… A few months later (shortly after a downpour of roses) I found out that I was expecting! I then went to look up my due date (noticing my calendar, which happened to picture a big rose and the phrase "Count Your Blessings" that day) and was amazed that I was due on Christmas! (This was later confirmed by an ultrasound that was trying to decide between Christmas Eve & Christmas Day.) Our "Christmas Rose" was on her way!
Anyhow, the Christmas Rose Novena to St. Therese begins today, on the feast of Our Lady of Guadalupe, 12 days before Christmas. One is to pray the novena 12 times per day for 12 days to honor the 12 years of Christ's childhood. This year I will be offering the novena in Thanksgiving for our little Rose and the recent good news regarding her heart, as well as for a few very dear women who have recently suffered the loss of their babies. May Our Lord comfort them all, and bless them with a new baby to have and hold soon!
May you all receive a Christmas Rose of many blessings this Christmas!
Remember, O Gracious Little Rose Queen, your promise to spend your heaven in doing good on earth and even, if necessary, to come down to help those who ask your aid. If it is God's Holy Will, and my dispositions are pleasing to Him by their honesty and true desire for goodness, keep your promise to shower roses and send me some visible sign of your heavenly friendship for me and for those I love. In memory of the great interior enlightenment you received on a certain Christmas of your early life, ask God for a ":Christmas Rose" for me in these my urgent needs, that I may experience an increase in faith, hope and confidence. (Meditate, here upon your petitions so that St. Therese can understand why your are asking her to assist you.) I desire to know and to accept real objective truth about life and death. Give me assurance that you understand and will remain my heavenly friend, so that one day we may be together with God. Keep your promise to give some answer! Amen.
St. Therese of Lisieux ~ Pray for us!