Just like last year, the boys reenacted the Way of the Cross with some of their Playmobil toys.
~ On Good Friday ~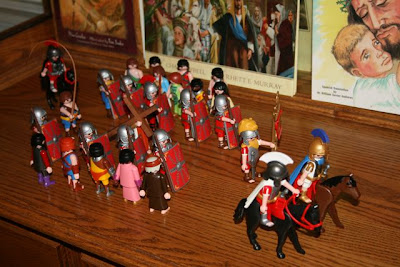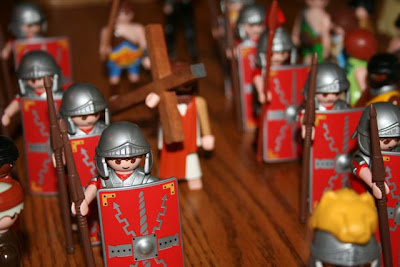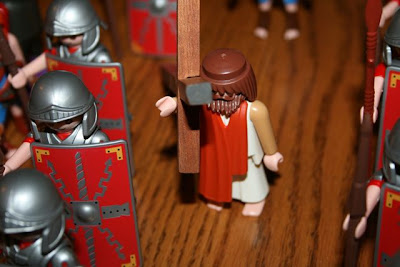 ~ On Holy Saturday ~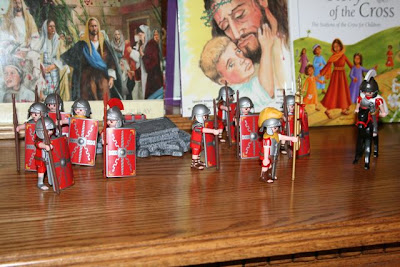 I woke up to find that Jesus was now in the "tomb" (aka: The Stone Table from their Narnia toys
) and guarded by Roman Soldiers
~ Easter Morning ~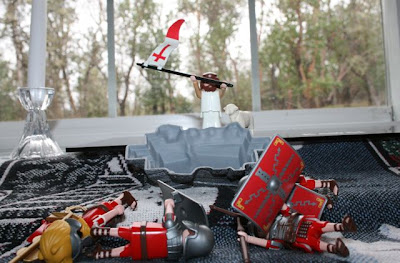 After the children went to bed, and I was setting up all the Easter decorations, I moved the Playmobil toys to the top of the piano keyboard (not knowing that the boys had their own plans) so I could set up the Easter Books, Alleluia letters and Resurrection set. That did not discourage the boys from setting up their own Resurrection scene on Easter morning!
In spite of the fact that they are made from plastic, I just love Playmobil
!