The boys have really been enjoying Science this year! They have been studying Astronomy using (and loving!) Jeannie Fulbright's Exploring Creation with Astronomy
.
In addition to the textbooks, I ordered the
coordinating lapbooks
. The boys just completed their first Lap Book (part one) based on the first six chapters: What is Astronomy, The Sun, Mercury, Venus, Earth, and The Moon.
They are very excited to move on to the next chapter (Mars), especially after seeing what Stephen and Nicholas have been up to this week! How fun!!
~ The Front Cover ~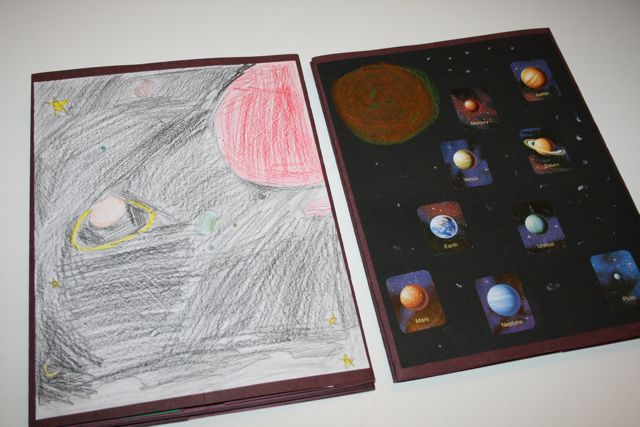 ~ Inside Folder #1 ~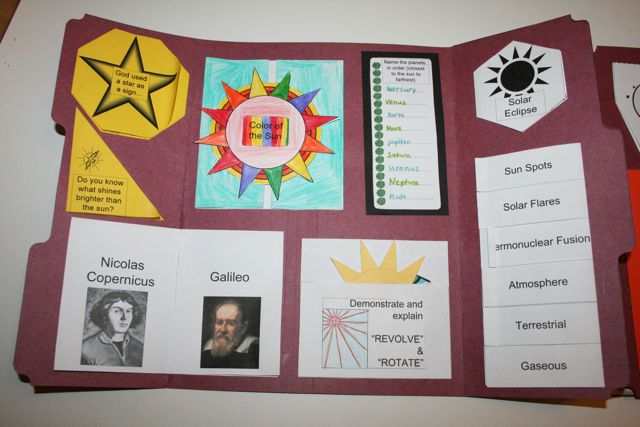 God Used a Star; Do you know; Copernicus & Galileo; Color the Sun; Name the Planets; Revolve & Rotate; Solar Eclipse; Lessons 1-4 Vocabulary
~ Inside Folder #2 ~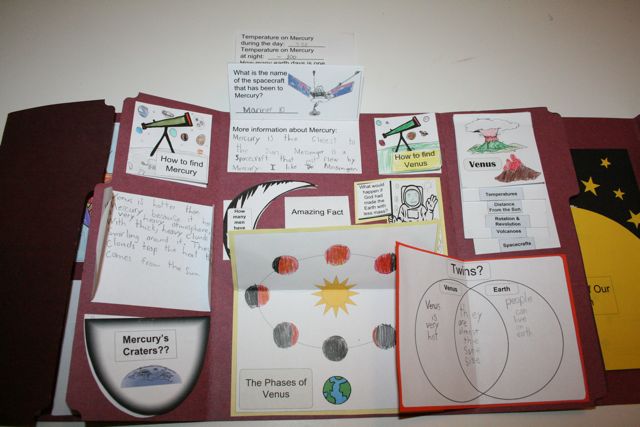 Find Mercury; Why is Venus hotter; Mercury's Craters; Mercury Facts; Find Venus; How many men have walked on the Moon?; Amazing Facts; What would happen if God had made the Earth with Less Mass?; Phases of Venus; Venus Facts; Twins?
~ Inside Folder #3 ~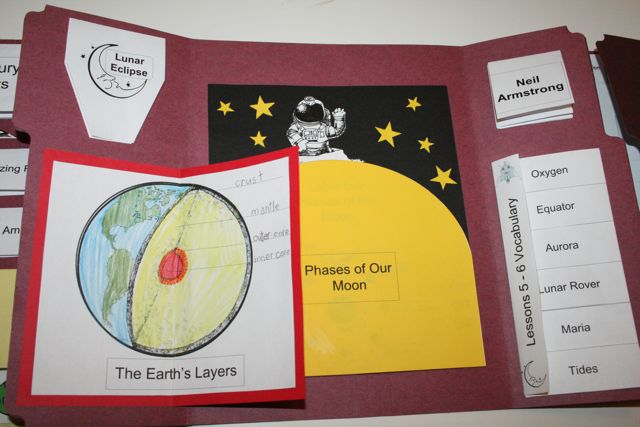 Lunar Eclipse; Earth's Layers; Phases of Our Moon; Neil Armstrong; Lessons 5-6 Vocabulary
~ Inside Folder #4 ~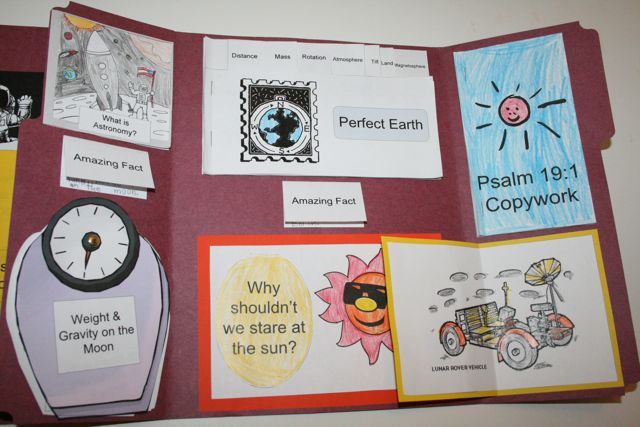 What is Astronomy; Amazing Facts; Weight & Gravity; Perfect Earth; Why shouldn't we stare at the Sun?; Copywork; Land Rover
~ Completed Lap Books ~

by Captain

by Rascal