~ Hot Cross Buns ~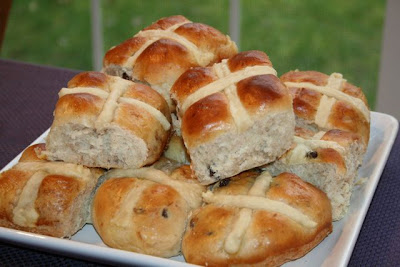 I served Hot Cross Buns for breakfast and posted the recipe at
Catholic Cuisine
.
~ Picture Books ~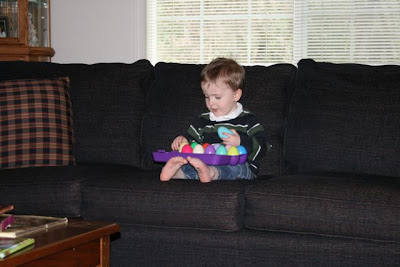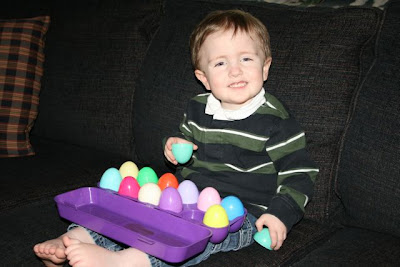 It was a rainy/snowy day and we spent the morning reading a few picture books including Benjamin's Eggs (Please read the comments regarding this book)
. Snuggles didn't remember the
Resurrection Eggs
from last year and LOVED them. He sat on the couch opening and closing each one for at least an hour after we had finished reading the book.
~ Stations of the Cross ~
We were unable to attend Stations and the Veneration of the Cross at church, since my children were still recovering from the flu, so we prayed them (using
The Way of the Cross for Children (DVD)
) at home. My children asked if Captain could hold the crucifix (like he does when he serves) and the rest could please hold candles while we prayed, so we did. We finished just at 3pm, and the candles were extinguished.
Snuggles was very upset that he wasn't given a candle, and handed me a votive to light. I told him I was sorry, but that it didn't have a holder and so we couldn't light it for him. The smart little guy ran back to the kids bathroom, climbed up on the toilet, and brought me back one of the ones from a candle sconce I have hanging on the wall. I was impressed, I would have never thought to get one from there. With lots of help and supervision, I let him hold a candle too. He smiled at me and then gave his siblings a very proud and triumphant look! He then proeeded to be very prayerful as we began to pray the Stations and the Divine Mercy Chaplet.