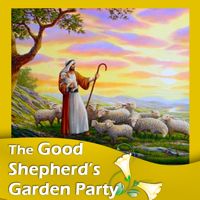 It's been so fun and exciting to hear that some of you plan to join Charlotte and I this year, and Celebrate the Easter Season with the Garden of the Good Shepherd!
I just wanted to let you all know that Become What you Are has generously offered everyone a chance to win one of TWO Garden of the Good Shepherd Sticker Calendars!
Head on over to her blog for all the details and to enter the drawing!