Do you subscribe to
Faith & Family
? It is one of the few magazines that I actually subscribe to, and definitely a favorite.
Earlier today, after receiving an email from a friend who had just received her copy, I sent the children out to check the mail. The Spring edition had arrived and I had them turn to page 82.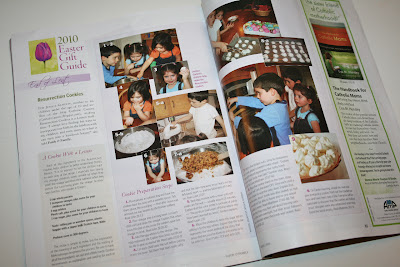 Do those little faces look familiar?
You should have heard all the giggles!!
☺
I have a feeling we will be hanging on to this edition!
As if I didn't keep them all already! lol! I just wish the mailman would be a little more careful!