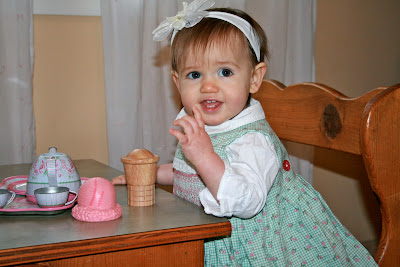 Our baby girl is one year old toady!! It truly seems like she was just born, but at the same time I just can't imagine my life without her! What a blessing she is to our family!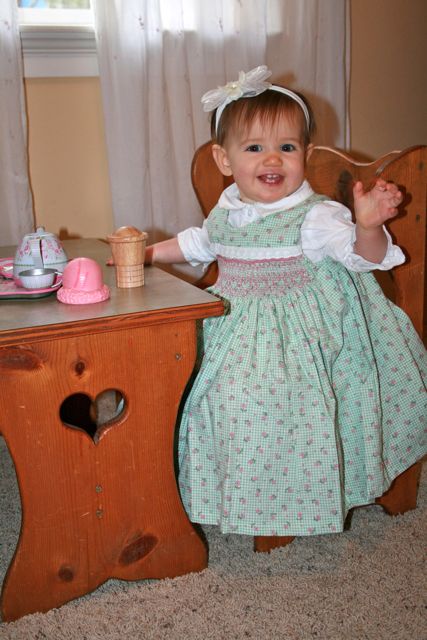 Her beautiful rose covered dress was a hand-made birthday gift from
Emily
! Isn't it just perfect?!?! Thank you Emily!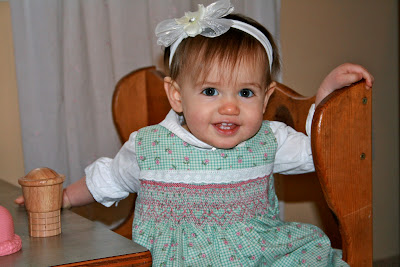 And Captain said I had to post this last picture, which is a face Rose loves to make. It is TOO funny!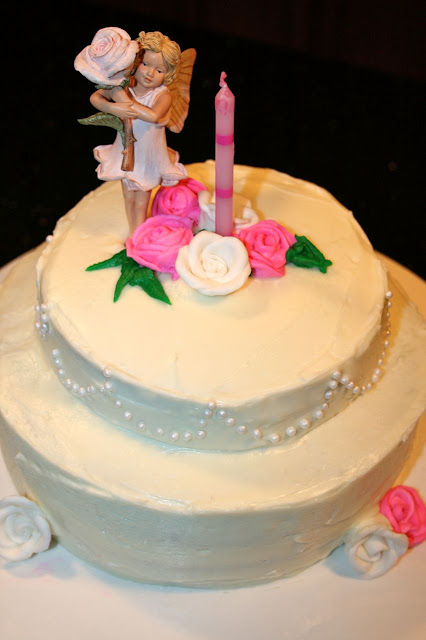 I've never had to bake a birthday cake at this time of year (I don't even have any siblings with birthdays in November or December) so I originally thought with all our other usual plans I would just purchase a cake and stick the Rose Fairy Ornament I had purchased for her on top this year. Truthfully that would have been so much easier than trying to attempt (for the very first time) making a few pink frosting roses (the white roses were made by Wilton) at 2 am… How do they make it look so easy on youtube? It may be full of little imperfections, but it was made with love and my children, especially Rose, were very excited when they saw it this morning.
The cake is chocolate, gluten-free in fact since
this mix
is so delicious, with cream cheese frosting. I made two 8″ cakes, and saved some of the batter to make a small 6″ cake for the top. I thought it might work well to take that off after we sing and give to her. Since she
liked chocolate
so much, I think she will be in heaven! 'Ill try and post pictures later tonight after dinner and cake… Hurry home Daddy!