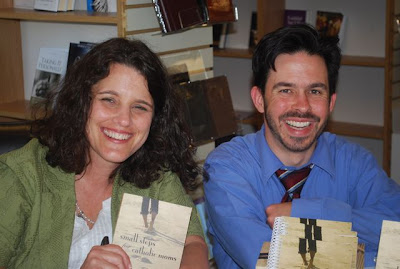 This photo arrived in my inbox last night from a dear
friend
who I am taking very "small steps" towards hopefully meeting someday! I still don't have a copy of her
new book
yet, but my sister-in-law
(Hubby's only sister Melissa)
received a
signed copy
from her husband, my brother-in-law Tom, for Mother's Day!
I am so jealous excited for her!! 🙂
Melissa is such a wonderful sister-in-law and I sure wish we didn't live nearly 3,000 miles apart! Hopefully it won't be too long before we are able to see her and her family
again
. . .
Happy Mother's Day Melissa! We love you!!