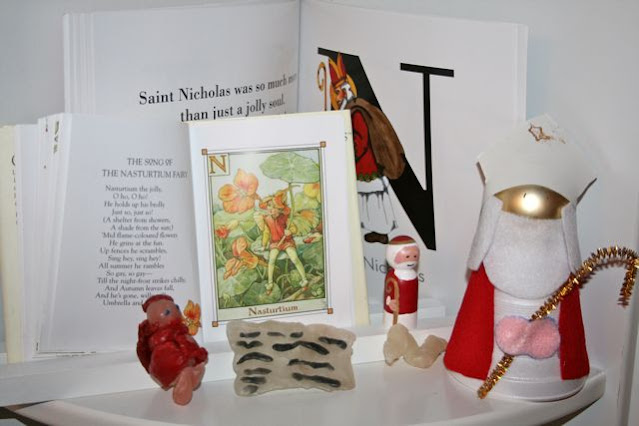 ~ Nasturtium Fairy Coloring Pages ~
From this Coloring Book

(While looking at the Flower Fairies Alphabet
book and listening to the CD!)
~ Picture Book Science :: N is for ummmm…. Nothing! ~
We were too busy getting ready for the feast of St. Nicholas!
~ Picture Study :: N is for St. Nicholas ~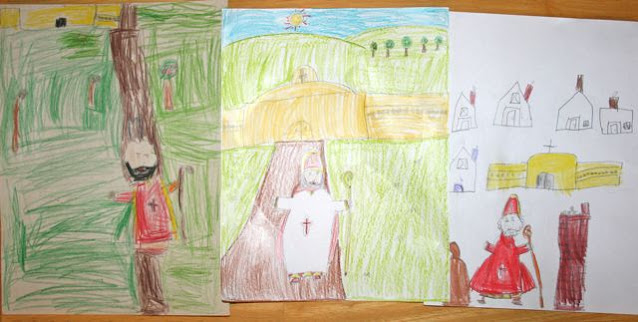 ~ N is for St. Nicholas ~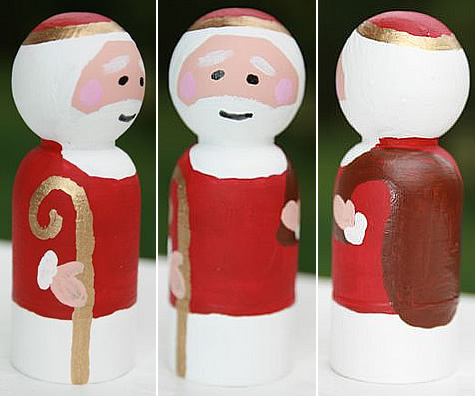 Our
Painted
Saint Nicholas,
for with
An Alphabet of Catholic Saints
and you can print the copy work we used
here
.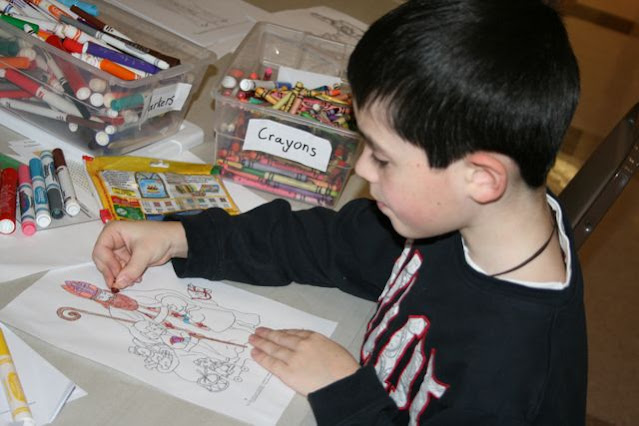 St. Nicholas
Coloring Pages
from the St. Nicholas Center.

We pulled out all of our books about St. Nicholas to read:
The Miracle of Saint Nicholas (Golden Key Books)

Saint Nicholas: The Real Story of the Christmas Legend

The Legend of Saint Nicholas

Saint Nicholas

St. Nicholas: A Closer Look at Christmas

The Real Santa Claus: Legends of Saint Nicholas (Phyllis Fogelman Books)
We also listened to the CD Legends of St. Nicholas: Medieval Chant & Polyphony
and watched Nicholas: The Boy Who Became Santa
.
~ N is for Night Prayers ~

I just LOVE the book
God's Alphabet
and have decided to incorporate it into the remainder of our
Alphabet Path
journey this year. Like the
Picture Dictionary
we added to our home collection as one of our
O Antiphon treats
, this book had been recently reprinted, and was originally published back in 1938!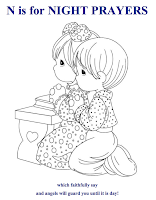 I ended up making a coloring page using a Precious Moments image and the Quote from God's Alphabet
for the letter N:
N is for Night Prayers
which faithfully say
and angels will guard you until it is day!
~ Serendipi-Tea time ~
St. Nicholas Hot Cocoa Mix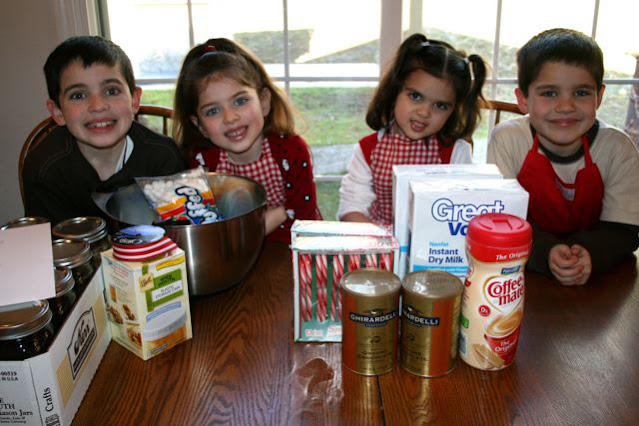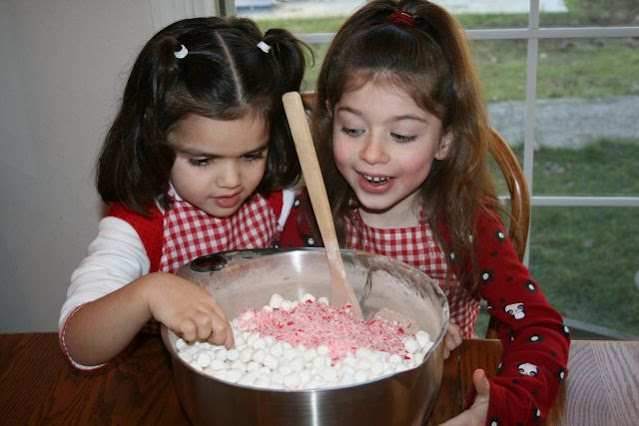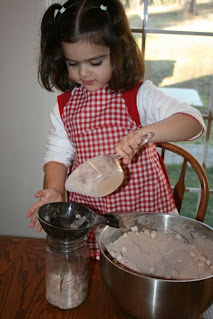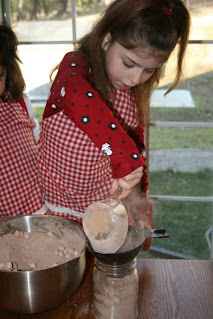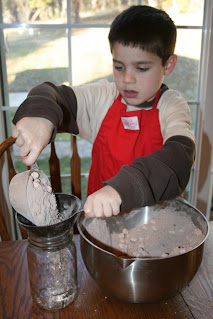 We've been making this for years now, and it is always a favorite activity!


St. Nicholas Cupcakes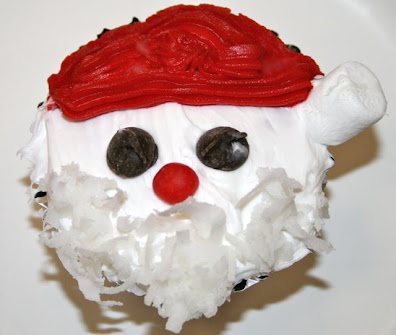 Cupcakes decorated with White and Red Frosting, Coconut,
Chocolate Chips, Red Hots, and Mini Marshmallows


St. Nicholas Cookies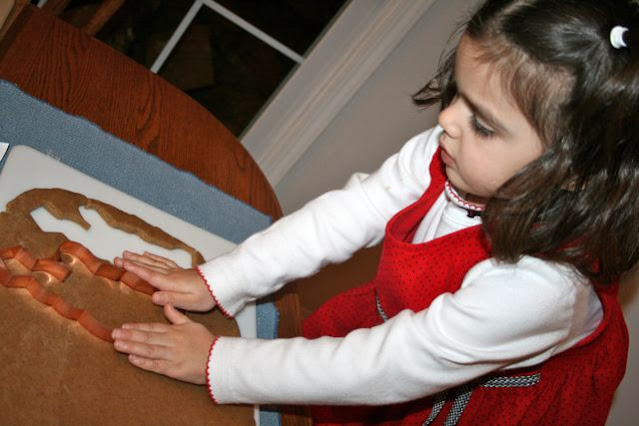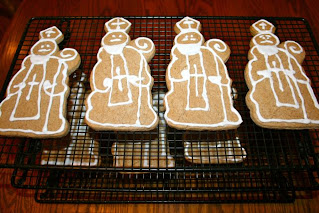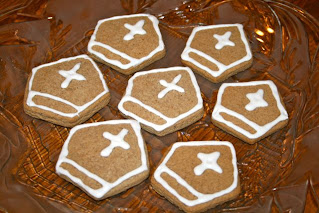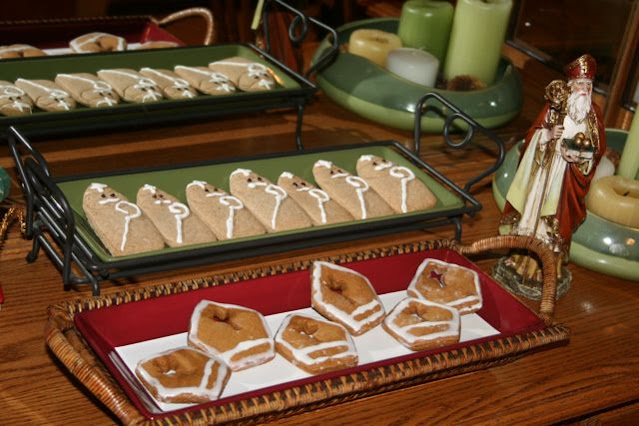 Using this recipe from Catholic Cuisine.