It's been a little while since "W" Week, but I'm determined to finish posting about our journey Along the Alphabet Path since I've made it this far! Hopefully it won't be too long until I'm able to post about X/Y and Z! 🙂
~ Letter Formation ~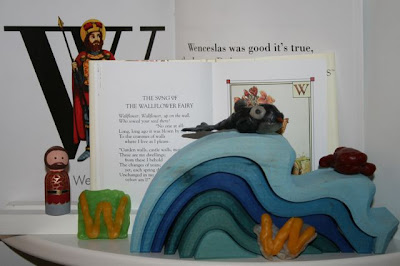 The girls made the letter W with
Modeling Wax
,
W
ooden Pieces and on paper. Rascal and Chiquita also made a couple wax whales!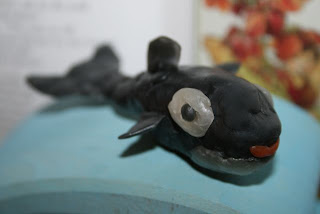 ~ Wallflower Fairy Coloring Pages ~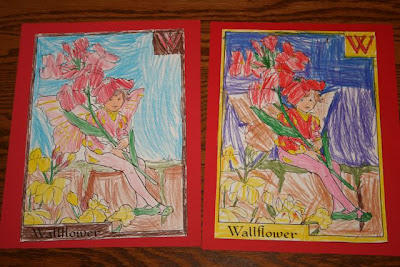 They also colored the Wallflower Fairy from the
The Flower Fairies Alphabet Coloring Book
while listening to
A Flower Fairy Alphabet
on CD.
~ Picture Book Science :: Weather and Wind ~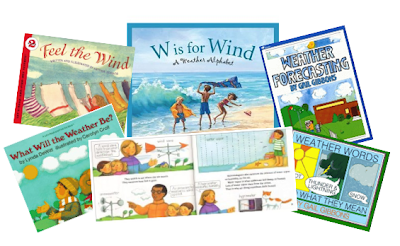 Here are the books we read through about Weather and Wind:
W is for Wind: A Weather Alphabet (Alphabet Books)

with additional activities from the Teacher's Guide (pdf)
What Will the Weather Be? (Let's-Read-and-Find-Out Science 2)

Weather Words and What They Mean

Weather Forecasting

Feel the Wind (Let's-Read-and-Find-Out Science 2)
Since "W" week fell just before Pentecost Sunday, we made a Windsock!
If this week hadn't fallen during the Easter Season for us, and we weren't having a different Garden Party already, I would have loved to have another one based on the theme from Week 3: The Heaven's Tell God's Glory! I really wanted to try Angie's weather themed breakfast, but we just didn't have the time.
~ W is for Whales and Watercolors ~
For lunch one day we made Whale-wiches from Let's Eat
and Whales Crackers!!
After they finished eating the kids all used Water Colors to paint pictures of Whales.
~ W is for St. Wenceslas ~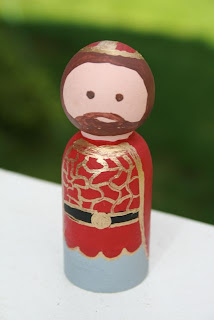 Here is our
hand-painted
St. Wenceslaus for with
An Alphabet of Catholic Saints
. I didn't spend as much time on him as I would have liked, but I thought he turned out okay.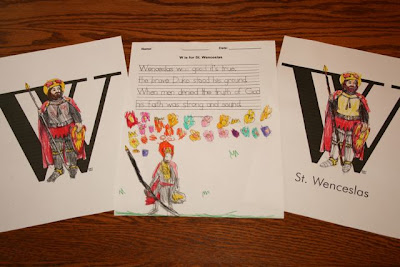 They also colored St. Wenceslaus Coloring Pages from Catholic Artworks and completed some
copywork
, which I created at
W
riting
W
izard using the quote from
An Alphabet of Catholic Saints
while I read
Good King Wenceslas
and
Stephen's Feast
.
(I also added a couple
books
to my wish list!)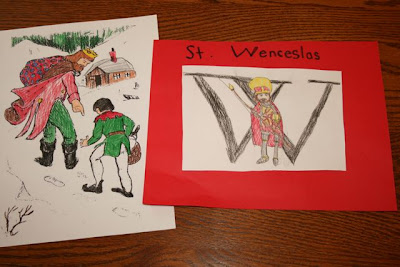 (by Captain and Rascal)
Jennifer Miller also has a coloring page and story that I printed out for my children as well.
~ Picture Study : W is for Window ~
Well we made every attempt to do the picture study of Windows from Museum ABC's
book
and
nesting blocks
, but we never did finish. I'm not going to worry about it.
~ W is for Weaving ~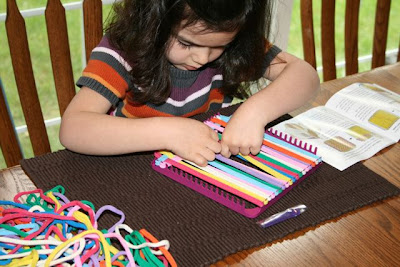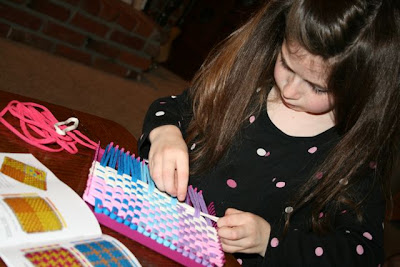 Using this
Loop N Loom Kit
, the girls learned how to Weave!