… after two weeks and 3,431 miles!!!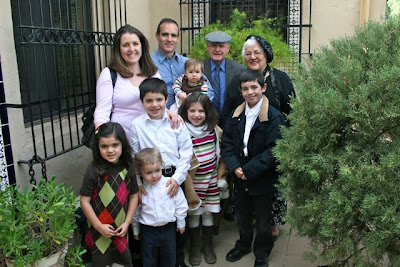 We are so thankful that we were able to make a last minute road trip to visit my Hubby's parents in Arizona and (finally!) introduce them to our little Rose! It had been 2 1/2 years (way too long!) since we saw them last.
We had a great time and I have all sorts of pictures to share, but first I need to put the groceries away, unpack, start the laundry, and get ready for the First Sunday of Advent!
I hope you all had a very HAPPY THANKSGIVING!!