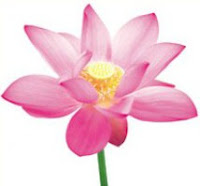 Today was our very last Little Flowers Girls' Club Meeting for this school year and Wreath 2! The meeting was based on the virtue of Perseverance, St. Elizabeth Ann Seton, and the Lotus Flower.
Since we have been meeting every two weeks this Spring, to catch up from our Winter/Baby break, plus all the other things we've had going on, I just haven't been able to keep up with sharing about Little Flowers. I am still planning on going back and posting about our last two meetings, but right now I am just going to share about today. It was a great meeting and we all had so much fun!
The girls all did a wonderful job as usual!
During the last couple meetings I have been setting up two tables and splitting up the girls during craft time. Half of them go to one table to work on the craft while the others work on their notebook pages, and then they rotate.
This week we had two crafts. Lotus Necklaces and a little gift to give their moms at our upcoming Tea Party!
Late last night I realized that the person who was suppose to be bringing the snack was not going to be at the meeting today. Yikes!! I got online and started trying to figure out what I could possibly make with the limited baking supplies in my pantry right now. Basically NOT MUCH!
Marci loved the last idea and insisted on doing it for me (despite the fact that her daughter is sick and was going to miss the meeting), and headed to the store herself, made the "crayons" and then brought them over for the meeting.
Aren't they CUTE?!?!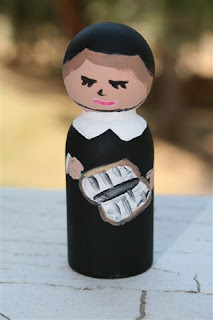 Additional Books About St. Elizabeth Ann Seton:
Saint Therese, the Little Flower, pray for us!