Even though we make
Resurrection Cookies
every year, this was the first time that Snuggles has participated. One of the many things I love about having lots of children is that there are so many things we get to enjoy for "the first time" over and over again! Even my older children, who have now memorized how to make these cookies, enjoyed participating once again and watching their little brother's reactions to each step of the process.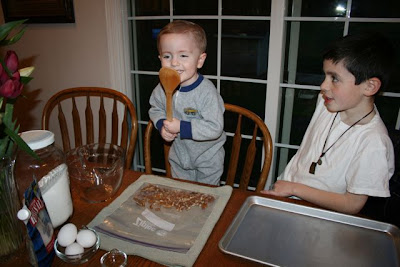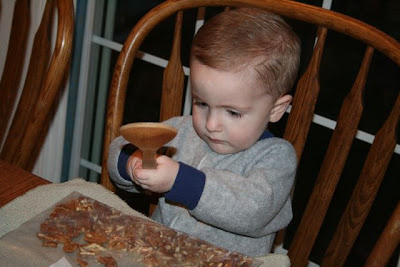 While I poured the vinegar into a little pinch bowl and explained that when Jesus was thirsty on the cross he was given vinegar to drink, Snuggles begged for a taste. I wish I had a picture of his reaction… It was very similar to Chiquita's from a
couple years ago
.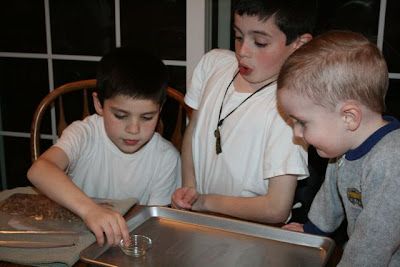 After adding the egg whites and vinegar to our bowl, I gave each child a little salt to taste.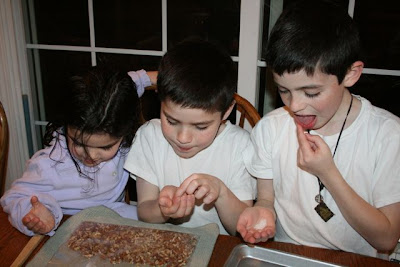 Once again Snuggles was anxious to taste it, but then said "I no like salt!" and then more than willingly added the rest to the bowl.
Captain always beats the egg whites. Sigh… He is growing up so fast!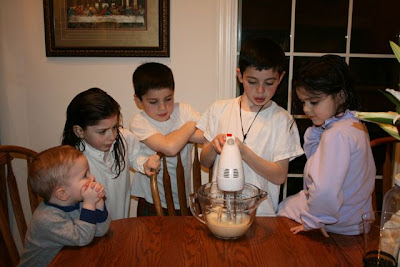 When it was time to add the sugar, Snuggles said "No thank you! I no like taste!!" After tasting vinegar and salt, he wasn't about to try one more thing! Twinkle Toes then folded in the pecans.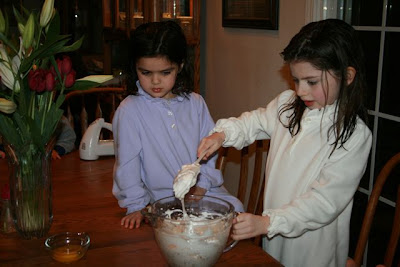 All the children took turns scooping the cookies onto the cookie sheet…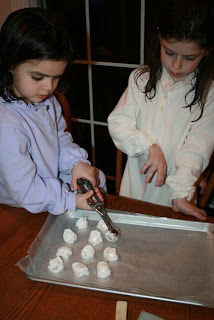 … and then sealing them into the "tomb."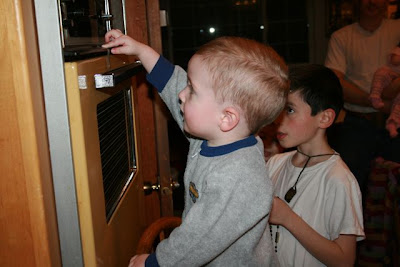 Easter Morning, when we got home from Mass, the children found that the tomb was cracked open and the centers of all the cookies were empty.