Saints of God, come to her aid!
Hasten to meet her, angels of the Lord!
Receive her soul and present her to God the Most High.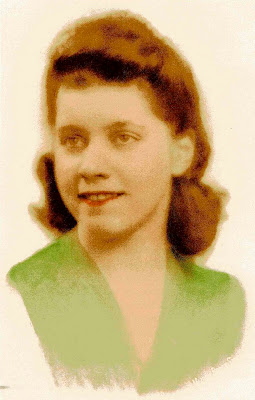 Mary Amelia Routhe Iasenzaniro Goonan
August 18, 1923 – August 14, 2010
In your charity, could you please say a prayer for the soul of my Grandma, who passed away at 1am this morning. She was such a kind and loving woman, blessed with 13 children (including my mother) and many, many, grandchildren and great-grandchildren. I will miss her so very much!
Eternal rest grant unto her, O Lord,
and let perpetual light shine upon her.
May she rest in peace! Amen.