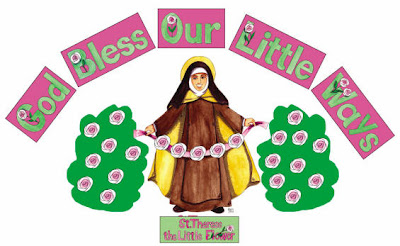 Here at Nippert & Co Artworks, we are proud to present to you our full line of Look & Learn Catholic Visuals! Check out our website to see our exciting new line. With 52 sets to offer, there is sure to be something for everyone – Elementary level, Teens and many set available in Spanish! These high quality visuals are printed on durable 100# Glossy cardstock that will allow you to create a colorful classroom environment while teaching the basics of our vibrant Catholic faith! The price is right too, our special introductory prices will go until the end of the month – Please check it out & tell us what you think!

Please help us my forwarding this to anyone you think may be interested! Thank You!
I know I have mentioned Catholic Artworks before, but since we love using some of their products on a weekly basis (particularly with the Alphabet Path), I thought it would be fun to host a giveaway in an effort to help them spread the work about their new products.
All you need to do to enter is leave a comment with your contact email and tell me which of the new products is your favorite.
There is SO much to choose from, but I think my favorites are the St. Therese – God Bless our Little Ways kit, the Alphabet of Saints Border, and the May Crowning kit. Hubby's favorite was the larger size of the Vessels & Vestment cards since he thinks they'll be great to use when training Altar boys.
I also really like the idea of Father Nick, especially since we have never gotten around to
making our own
, but with three brother-in-laws in the FSSP, I'd LOVE to see a traditional version with
Fiddleback vestments
perhaps… Wouldn't that be neat!?!
Anyhow, go and
take a peek
and then come back and leave a comment. I will close comments Sunday afternoon (March 14th, Rose Sunday!) and then draw a name.
The winner will receive a set of Catholic Artworks
Vessels & Vestments Flashcards
(perfect to include in an Easter Basket!) and one of my Hand-painted Wooden Saint Therese Dolls.