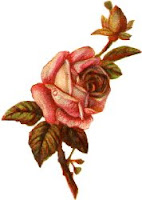 Outside my window… it is rainy. I am so ready for the sun to come out to stay so we can start spending more time outside!
I am listening to… my kids singing "the Eastern Border of the United States!" I love Geography Songs! (The CD we have is also available as an MP3 download
.)
I am thinking… about Chiquita's birthday… It is coming up quickly and I still haven't chosen a birthday gift for her! I am thinking about getting her this set
of cookie cutters to go along with the Alphabet Path. I also would like to get her some Stockmar Crayons
, but other than those two things I am stuck. I really don't want to add any more toys to our home at this point, and we have enough unread books to last quite some time. I am considering Play Silks
, but they just seem so expensive for what they are (and I would like to get a variety
of
colors
…) At this point, since I am running out of time, I am thinking about ordering some plain white ones to give her along with a whole bunch of Kool-aid packets and we can dye our own. Hummmm…..
I am thankful that… everything turned out okay, after the scare of my life on Sunday afternoon. Deo Gratias! (I'm not going to go into the details here on my blog at Hubby's request, but some of you know what I am referring to…)
I am hoping and praying… that my little niece grows quickly and that she will be able to go home soon. I was blessed to be able to hold her this past weekend and she is tiny. My "little" Rose seems HUGE now!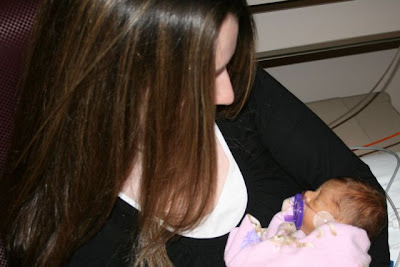 From the kitchen… Last night I served Orange Chicken (the Orange Chicken in the freezer section at Costco is one of my "Ahh! It's dinner time and I haven't planned anything yet!" meals), Rice and Steamed Broccoli. This morning we had Irish Oatmeal
. Tonight the kids will be headed out to dinner with their Daddy since it is Bunco night at our house this month! I am planning on serving Mini Chicken & Cheese Tacos, Chips, Guacamole & Salsa, Mini Angel Food Cake & Brownies (they are in the oven right now!) with Strawberries and Whipped Cream, and Margaritas.
From the learning rooms… We are just now (finally!) getting back into our "regular" school schedule, after Spring Break, Easter and the flu! The girls will be starting "T" week and the boys will be getting back to History, Science & Geography. (I didn't give them much of a break from Math and Language Arts.)
Living the Liturgical Year at Home… we are celebrating the Easter season with The Garden of the Good Shepherd: A Sticker Calendar to Count the Fifty Days of Easter
and with a weekly Good Shepherd's Garden Party. Our first party was so much fun and my children are looking forward to our second party this coming weekend!
I am creating… lots of plans! Garden Party Plans, Bunco Plans, Little Flower Plans, Fairy Birthday Party Plans, House Remodel Plans, Homeschooling Plans, etc… No wonder I'm feeling a little bit busy at the moment!
I am wearing… sweats. I am hoping to exercise, and then clean the house, before getting ready for company this evening.
I am reading… Simplicity Parenting: Using the Extraordinary Power of Less to Raise Calmer, Happier, and More Secure Kids
.
On my iTouch… Monopoly. I downloaded it when I was stuck on the couch with the flu last Tuesday.
Pondering these words…
"Have patience with all things, but chiefly have patience with yourself. Do not lose courage in considering your own imperfections, but instantly set about remedying them – every day begin the task anew." ~ St. Francis de Sales
Our little Rose… is cooing and giggling and the boys are sure she is saying "Hi!" I LOVE her little laugh and start giggling myself every time I hear it. Oh, and she is very ticklish!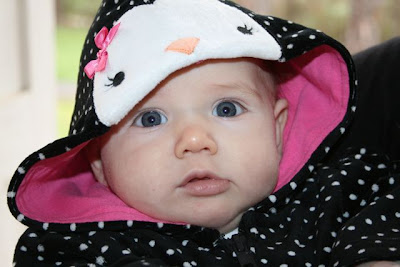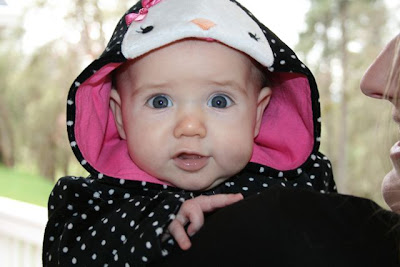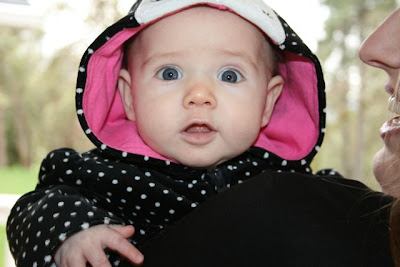 Noticing that… people can be so rude! On our way into Mass on Sunday an older man passed us coming out of the prior Mass and said loudly "I sure hope they can afford all those kids!" Some people! I'm still thinking about how I should have responded to that… Instead I just repeated it loudly when Hubby turned and asked "What did he say?!" Sigh… God has blessed us with "all" these wonderful children and we trust that He will provide. He always does!
One of my favorite things.. Tiered Trays and Trifle Bowls! Have you noticed? I recently added the new Adjustable Tiered Tower from Pampered Chef to my collection since I happen to be an "active" consultant at the moment and was able to purchase it as a "sample" with a 50% discount! I love that it all comes apart (super easily) for storage. I also love my Trifle Bowl. Oh, and it's on special this month! (If any one would like to place an order, let me know! FYI: Hosts can purchase the new Tiered Tower or the Trifle Bowl for only $15.80 and get free shipping in addition to other benefits by hosting a show – ie: collecting $150 in orders.)
A few plans for the rest of the week:
Tuesday: Bunco
Wednesday: Hockey for the boys
Thursday: Little Flowers Meeting for the girls
Friday: Mass & Benediction
Saturday: Clean the garage and then have another Garden Party!
Sunday: Mass


A Picture thought I am sharing: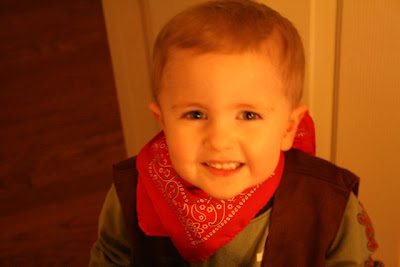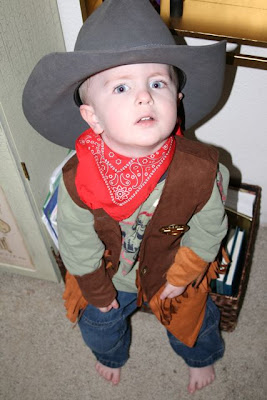 (Photo Credits: Hubby)