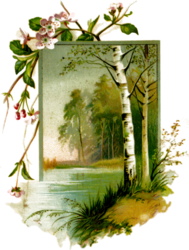 Outside my window… there is a big bucket truck that has been making it's way up and down the road today, trimming any trees that are too close to the power lines. This has kept some of my children entertained for hours.
I am listening to…
The Sheen Catechism: 50 Lessons in Catholic Teaching
. Very inspiring!
I am thinking… about the 3 hour seminar I attended with my mom, last Tuesday night, on dyslexia. It was very interesting and I'm still thinking about all the info the speaker shared. Did you know that dyslexia affects 20 percent of Americans? Also, if someone is diagnosed with dyslexia in a family the other children have a 50/50 chance of having it as well. Our oldest son worked with a specialist for a year due to an Auditory Processing Challenge, a form of dyslexia. I guess that means there is a really good chance that a couple more of my kiddos have some form of dyslexia as well… Hummm….
I am thankful for… my mom! She offered to come over one afternoon each week during Lent to help me around the house. What a blessing!!
I am hoping and praying… that, if it is God's will, Hubby will get the job I mentioned in my last Daybook post. His application has been referred to the selecting official as one of the most qualified, so that is promising!
From the kitchen…
a new can opener!!! I have been fighting with my Pampered Chef can opener for years, and was just given a
new one
(a late Christmas gift) from my Aunt. I guess she is tired of fighting ours too, every couple years (or so) when she babysits while I'm at the hospital! 😉
It was actually pretty funny… She mentioned sending the gift home with Hubby, and said that "It's just something practical. Your Dad said if I didn't get it for you, he was going to." I thought about it for awhile and called her back asking "So, is it a can opener or a car battery charger?" The can opener had come to mind first on the "practical" end of things, but then, I've called my Dad one too many times to jump start my car! 😉 She laughed and replied "Both! I can't believe you guessed!" Thank you Aunt Bridget!
From the learning rooms…
I am hoping to get back on a
schedule
by next week. I'm currently working on revising it to reflect our new baby, who likes to cluster feed in the morning and evening, as well as the couple curriculum changes we've recently made.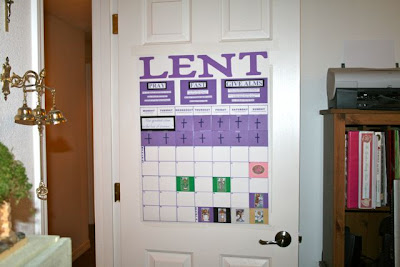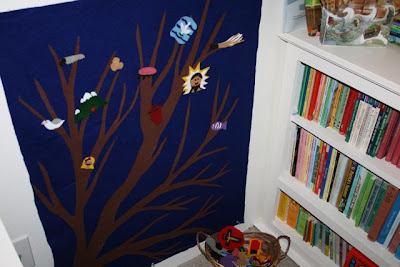 I am creating…
St. Joseph Memory Cards for Rascal and Coloring books from our Jesus Tree coloring pages. I also spent a little time organizing our
Lap Book Posts
and
Alphabet Path Posts
.
I am reading watching…
St. Teresa of the Andes
. Despite the fact that it is in Spanish with English subtitles, it is one of my
favorite
movies of all time and has FINALLY been re-released on DVD. (I've been praying for
years
that it would!) My mother-in-law kindly sent me a copy, back in January for my birthday, and I couldn't have been more excited. It is SUCH an inspiring movie!
Our little Rose… is sleeping so well at night! She falls asleep around 10pm and doesn't wake up until about 6am. She then nurses and falls back to sleep for another hour or two. I could get use to this! 😉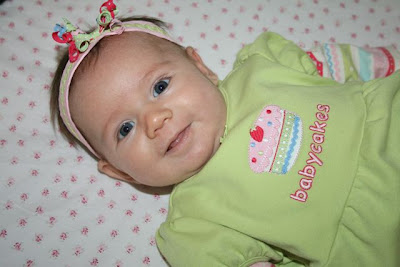 Noticing that… March is going to be BUSY! First of all, there are a LOT of birthdays this month, seven in just our immediate families! (Hubby's, one of my brother-in-laws, my father-in-laws, and four of my siblings.) I also have two Little Flower meetings scheduled, a Blue Knights meeting for the boys, Bunco on the 9th, Hockey every Saturday, a Homeschool Party on the 17th, Hubby has traffic court on the 15th and a surgery scheduled for the 19th, and Rose's Echocardiogram on the 29th. Yikes!! Can we just skip March?
Towards personal care…
in addition to walking a mile a day (on average – I missed a couple days and had to catch up!) I spent a couple hours this weekend "exercising" using
Wii Fit
. I just
had
to reclaim my 1st place status in "Soccer Heading." Yep, I can be a tad bit competitive! 😉 My legs are still sore…
Around the house… I have a wash in the dryer that needs to be put away and then it will be CAUGHT UP, at least until this evening! A HUGE success! I am also making daily progress towards filling those 40 Bags. It's been hard, but so very rewarding at the same time.
One of my favorite things.. the Traditional Latin Mass! How I wish we had one within driving distance that we could attend… During the homily, at Mass yesterday, our pastor had a 20 foot ladder (aka "mountain") set up in front of the altar to climb and replaced his vestments with a florescent green jacket and a bright orange and black scarf with matching beanie (supporting his favorite football team) because "It is cold on the tops of mountains." Perhaps I missed the point, as he tried to imitate the Transfiguration of Our Lord, but it seemed like a mockery to me and brought tears to my eyes. I asked Hubby after Mass if perhaps we could travel somewhere (anywhere!) for Easter.
A few plans for the rest of the week:
Resume "R" week with the Alphabet Path, since we didn't have much extra time last week for a few of the activities I had planned.
Organize the photos on my computer! I just realized that my hard drive is out of room and that I have my pictures in two different folders. Deleting the duplicates will free up over 100GB of space. That should help!
Continue working on filling those 40 Bags.
Happy Birthday to my brother Paul (who turns 26) and sisters JoAnn and Mary who turn (18). It seems like just yesterday the twins were turning "7 on the 7th!"
A Picture thought I am sharing: