I thought it was funny when
Patty asked
how I was able to get my "kitchen to look like "magazine model" clean". . . It's amazing what the right lighting combined with finding the perfect setting on the camera can do to hide the dirt that is most definitely there! I thought it would be fun to share a few more pictures of our
so not clean
kitchen.
Here's a picture of our super packed kitchen from last week . . .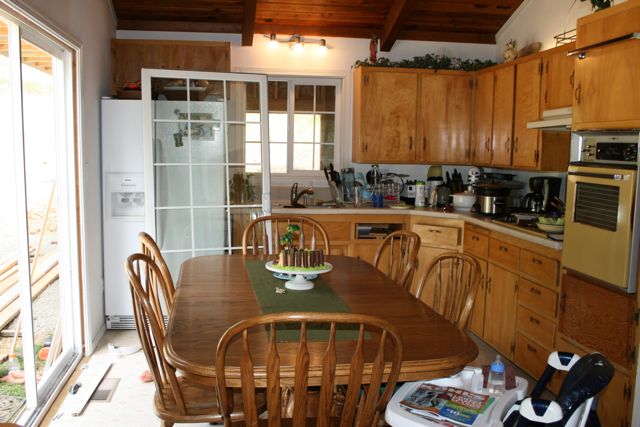 The contractor was seeing if he could "flip" the door so it would open the opposite direction for it's new location (it worked!), so that is why I have a glass door leaning up against my fridge.
On Saturday evening a couple of our friends
(thank you Tony & Greg!)
came over and helped Hubby move out the furniture and appliances from the laundry room and kitchen.
(Our washer was just temporarily hooked back up last night in our detached garage – at least I will be able to do cold water washes this summer.)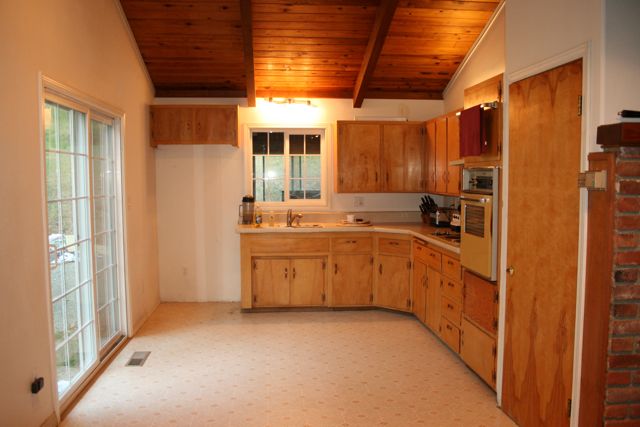 I was amazed at how much more spacious our kitchen seemed with everything moved out! You can even see a little bit of counter space now that the drainboard has been moved to the kids bathtub and the coffee machine and other small appliances are in the school room. . . 😉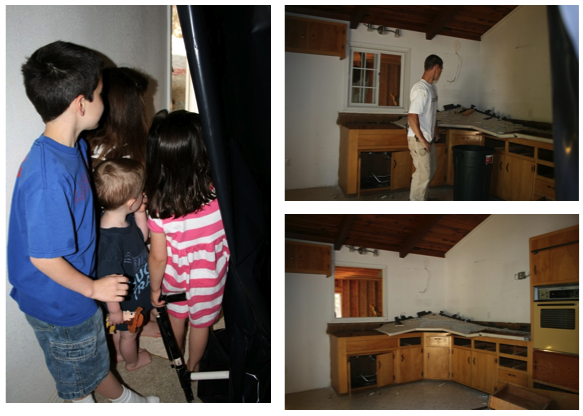 Yesterday morning, when the contractor began tearing out the kitchen, it was so cute to hear my concerned little Snuggles ask the contractor "Are you BREAKING it?!?!"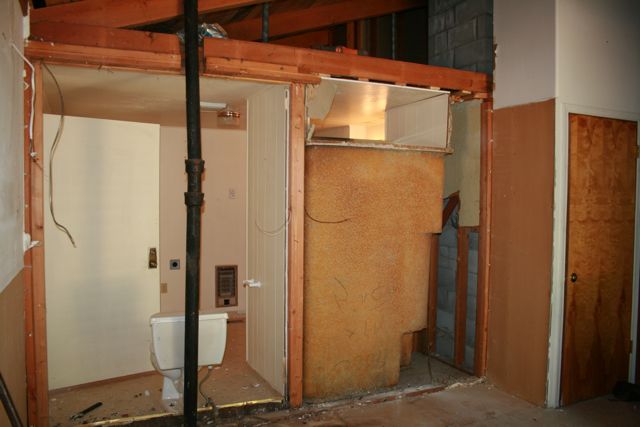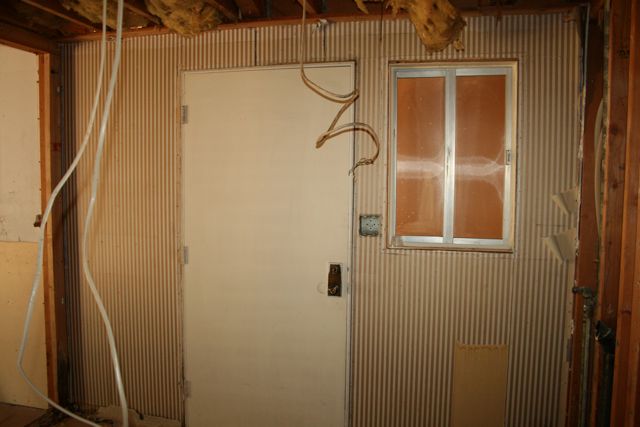 Check out the wallpaper that was under the paneling in the laundry room.
This house has so many layers!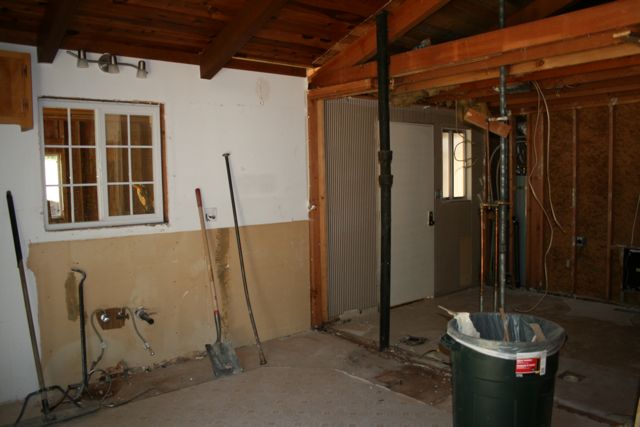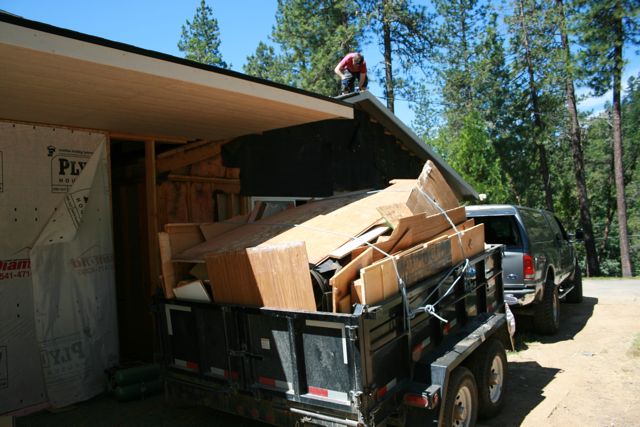 Our whole laundry room/guest bathroom and kitchen (sink and all!) was torn out in just one day!
We stocked up on disposable paper goods at Costco this past weekend and plan to BBQ a LOT this summer! It is going to be interesting. . . However, it will all be worth it. At least that is what I keep telling myself over and over each day!
Oh, and I promise that I won't turn this into a "Home Improvement" blog. I'll be back soon with a post on how I am keeping our children busy (and out of the contractors way!) this summer.