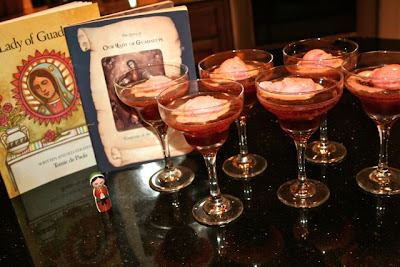 Picture Books, Precious Dolls and "Roses from Heaven" Punch!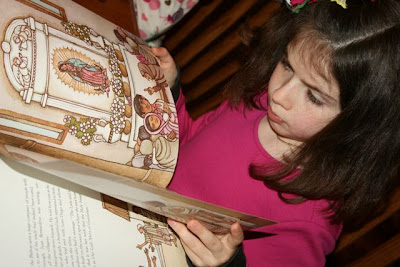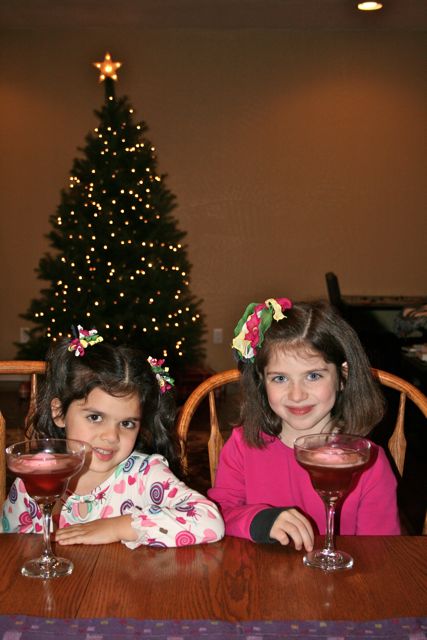 Our family had such a
fun
JOY
filled day today! After Mass, we ended up spending most of the day at a couple Christmas Events in town. It was so nice to come home to shredded-beef for burritos, which had slowly cooked in the crock pot all day. Yum! After dinner the boys helped their Daddy put lights on this year's Christmas Tree (which they cut down last night!) while the girls helped prepare for Santa Lucia Day in the morning! Before bed, Hubby read the children the wonderful picture book
The Story of Our Lady of Guadalupe Empress of the Americas
. After reading it, Hubby pointed out that it was written in 1948 and the gorgeous illustrations are from 1926. It really is such a great book! I purchased it for our History course this year, and am very pleased to have it in our collection.
Happy Gaudete Sunday and Feast of Our Lady of Guadalupe!