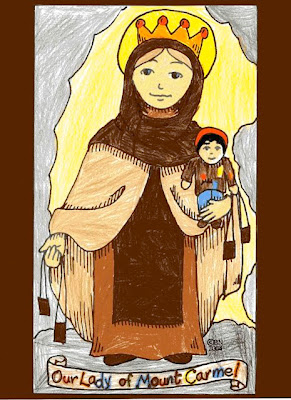 Our Lady of Mount Carmel
From Catholic Artworks ~ Colored by Captain
The last
couple
years
we have celebrated the feast of Our Lady of Mount Carmel at home with a
Scapular Cake
. This year, since we are without a kitchen, I thought about buying a toaster oven, building a solar oven, or perhaps making "scapulars" out of
these
cookies (Anne had a
similar idea
and her scapulars turned out darling!), but it just wasn't meant to be this year. Perhaps we will be able to make the cake as a "back to school treat" in September since Our Lady of Mount Carmel is the patroness of our Home School.
Nevertheless we had a lovely feast day just the same. The day started with Mass offered by one of our favorite local priests,
Fr. Carmelo
. Our oldest two boys were able to serve Mass, as they do most Fridays, for Father. Here are a few pictures from the day: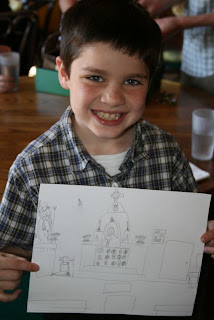 Rascal drew Father a picture in honor of his "Nameday!"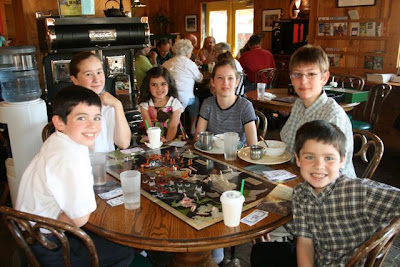 After Mass we headed to the coffee shop and ordered the children Carmel Steamers.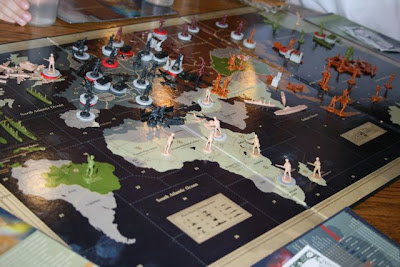 The boys enjoyed playing Axis & Allies
with their friend.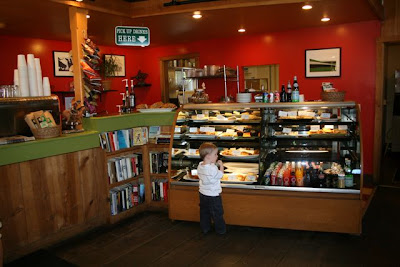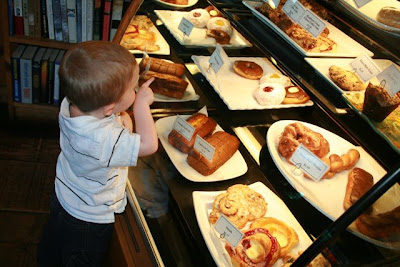 Snuggles enjoyed looking at all the treats!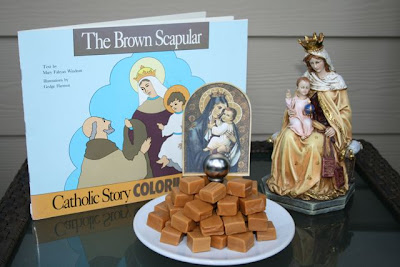 After dinner we read The Brown Scapular
and enjoyed a "Mount of Carmels."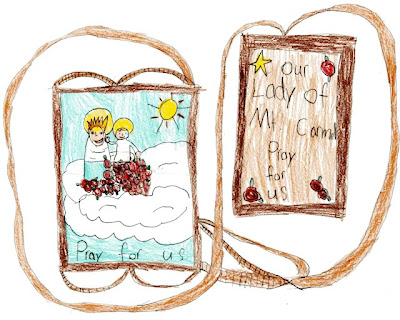 by Rascal (age 8)
PRAYER TO OUR LADY OF MT. CARMEL
Most Holy Virgin, Beauty of Carmel, Virgin Flower, forever in bloom, Bright Ornament of Heaven, Virgin Mother of a Man God, Mother of Holy Love, Mother of mercy and meekness, Mother honored above all mothers, be propitious to your dear children of Carmel, and to all those who have the happiness of wearing the holy scapular. O Mary, Queen Beauty of Carmel, and Gate of Heaven, to you do we sigh, to you do we cry. Bless us all, O Mary. Amen.
Our Lady of Mount Carmel, Pray for Us!