… which was this past Friday, January 1st.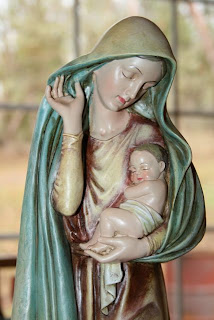 A beautiful, newly blessed, statue of Our Lady holding baby Jesus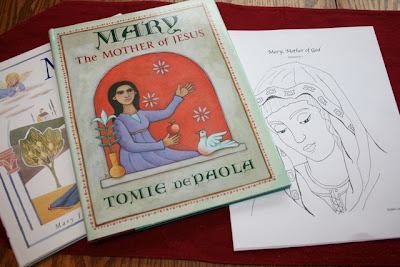 Mary, Mother of Jesus
by Mary Joslin
Mary: The Mother of Jesus
by Tomie DePaola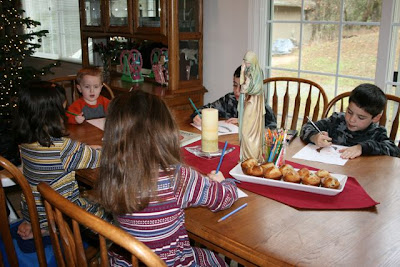 Blueberry Muffins with a little help from
Betty Crocker
(I never did end up making that Blueberry Cobbler…

Muffins sounded a little bit easier and I've been avoiding the kitchen as much as possible!)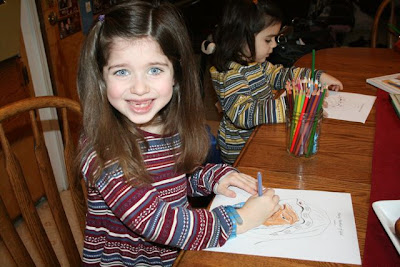 Twinkle Toes lost her top right tooth!
(The other top tooth is just barely hanging in there…)
Snuggles loves "coloring" now too!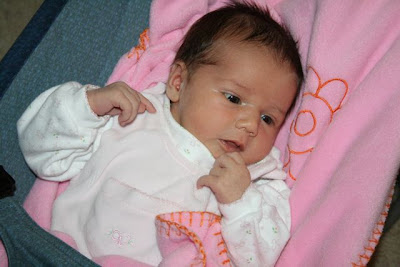 And one more picture because
you're right
, all I've been doing is watching, cuddling, and feeding my super
hungry
cute little baby, who is already growing
way
too fast!! 🙂