~ A Gift of Meals ~
Valentine Cookies, Banana Bread, Chicken Enchiladas, Vegetable Lasagna,
Green Enchiladas, and Turkish Spinach and Lentil Soup all made
by a local Little Flowers Group (as a service project) for our family!
This was such a wonderful surprise and couldn't have come at a better time.
Thank you girls!!! I can't tell you how very much it was appreciated!
~ Fruit Smoothies ~
A fun, yet fairly healthy, snack for my recovering children.
(We still have lots of coughing around here, and a somewhat congested baby.
Please pray that she gets better quickly and doesn't get any worse…)
~ Valentine Treats ~
The kids made a batch of Valentine Dots as a gift for their Dad
and I made little bags of White Chocolate Pop Corn (sprinkled with M&M's and XO's) for eveyone.
~ Valentine's Day Picture Books ~
~ Roses ~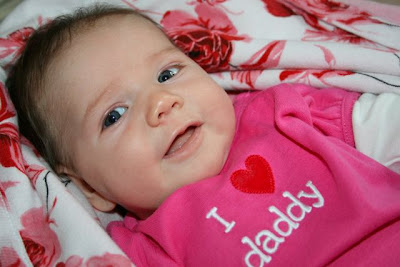 Who needs real flowers when we have our beautiful little "Rose?"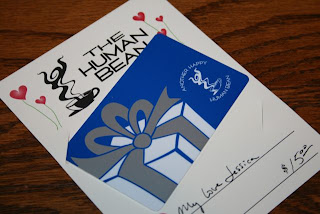 However coffee is always greatly appreciated!
Thank you Honey!
"Spread love everywhere you go: first of all in your own house. Give love to your children, to your wife or husband, to a next door neighbor… Let no one ever come to you without leaving better and happier. Be the living expression of God's kindness; kindness in your face, kindness in your eyes, kindness in your smile, kindness in your warm greeting."

~ Blessed Mother Teresa of Calcutta
Hope you all had a lovely St. Valentine's Day!