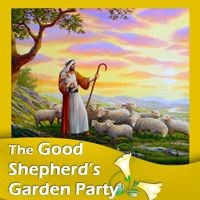 We had our first Good Shepherd's Garden Party on Friday evening and it was enjoyed by everyone! The children all choose one of the menu items to help me prepare and we had the table all set and ready for when Hubby arrived home from work. Here are a few pictures from our party: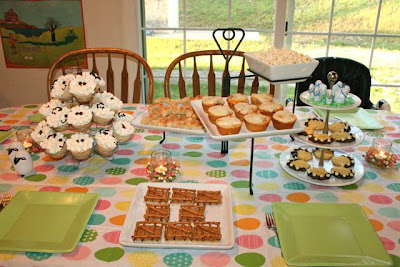 FYI: It's not a good idea to ask your son to bring you the iron and plug it in, before making sure that it is in the upright position. It might just burn a hole right through your new vinyl easter themed table cloth… I'm just sayin!
😉
Thankfully we were able to hide it under one of the plates!
~ Mini Shepherd Pies ~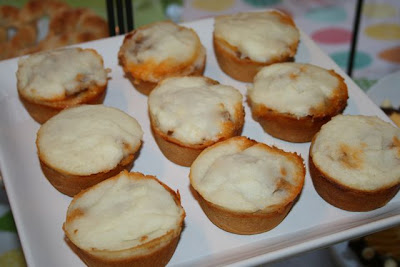 These were SO good! I pretty much followed the recipe, substituting corn for the peas and carrots. It made me laugh when Hubby said, "These are really good, but do they come in a size large?!"
~ Shepherd's Crooks ~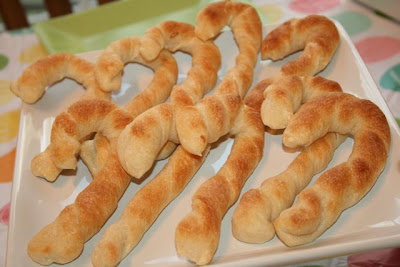 ~ God's Sheep in a Sheepfold ~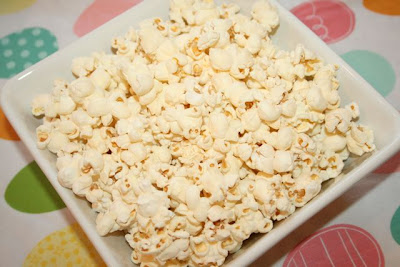 ~ Graham Cracker Gates ~
Rascal really enjoyed making the Graham Cracker Gates!
~ Ewe and Ram Cupcakes ~
The girls had so much fun decorating all the Ewe and Ram cupcakes!
~ Lamb's Wool ~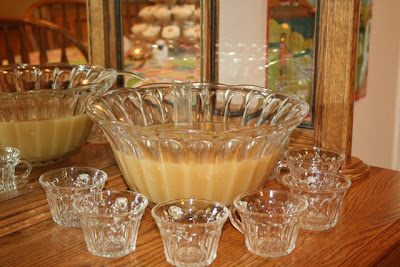 The Lamb's Wool Punch turned out pretty good… Even my picky little Snuggles kept asking for more!
~ Wolf Paw Cookies ~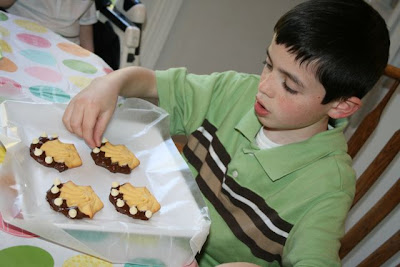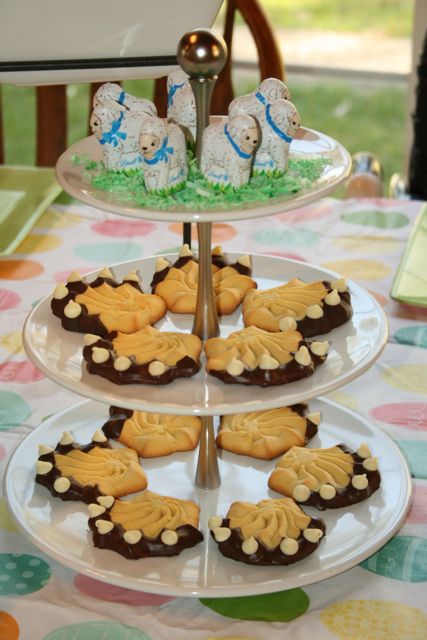 I apparently purchased Voortman's Shortbread Cookies, instead of the Iced Almonette, but they still turned out looking like Wolf Paws!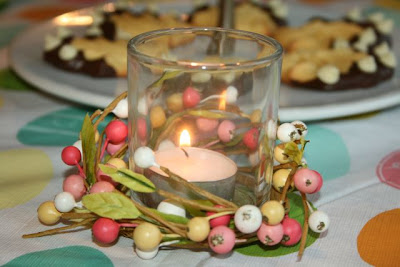 I must say that having a weekly party is SO. MUCH. EASIER. than trying to provide an extra activity every day. I am so glad we made this change for our family this year! My children are already looking forward to our second Good Shepherd's Garden Party later this week.
Don't forget to head over to
Catholic Cuisine
to share pictures from your party!