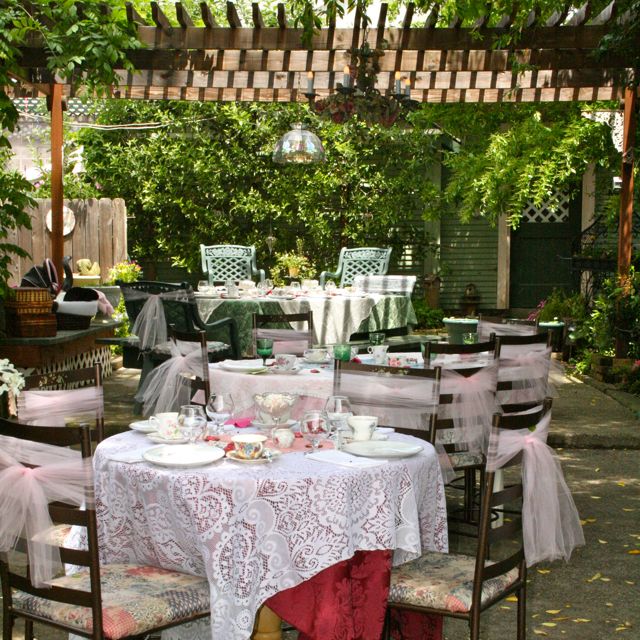 This year we had our Mother/Daughter Tea Party in the home garden of the grandmother of one of my Little Flowers! Our menu was almost the same as last year, with just a few changes.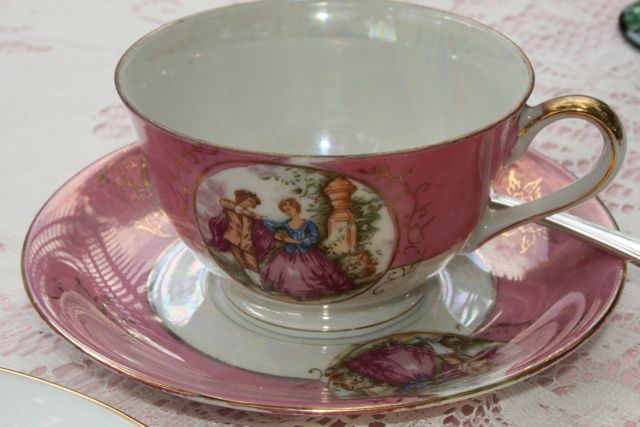 Tea served with Cream and Sugar
Ice Water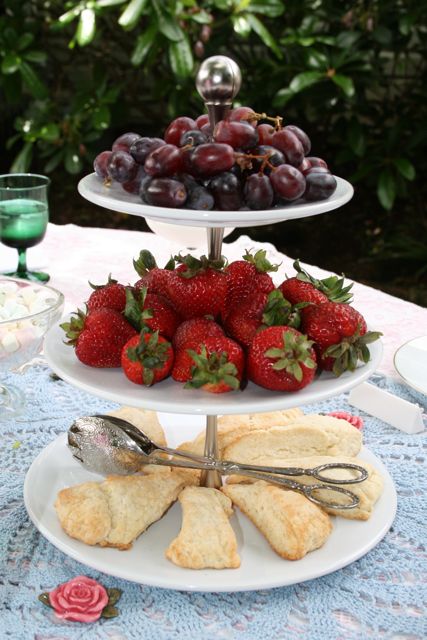 Grapes ~ Strawberries ~ Scones
Served with Whipped Cream, Apricot Jam, and Lemon Curd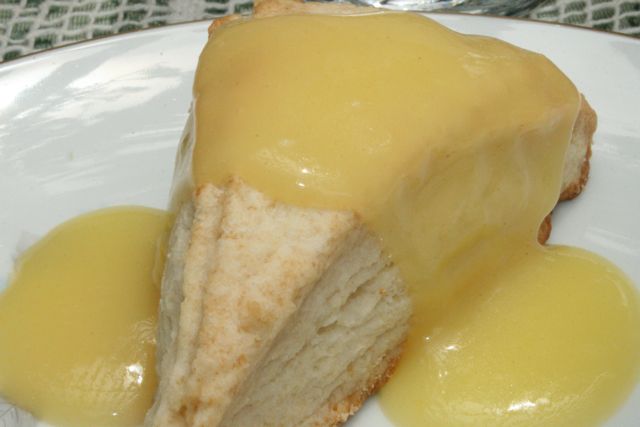 Oh, YUM!! I had been craving Kathleen's Lemon Curd since last year!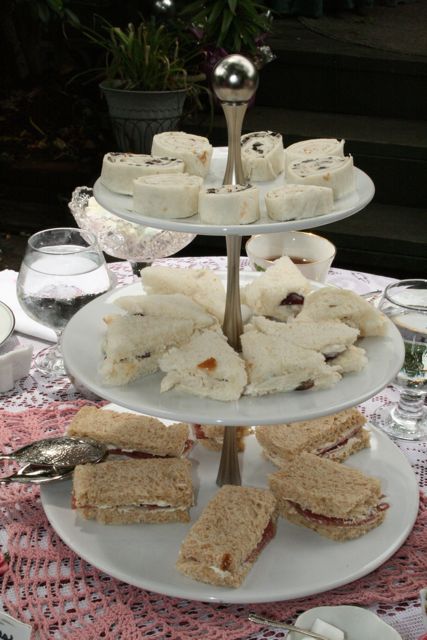 Tortilla Roll Ups ~ Chicken Salad Sandwiches
Salami and Cream Cheese Sandwiches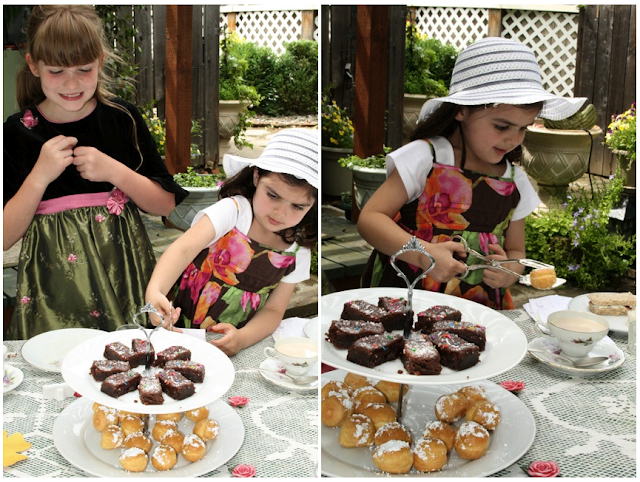 Brownies ~ Cream Puffs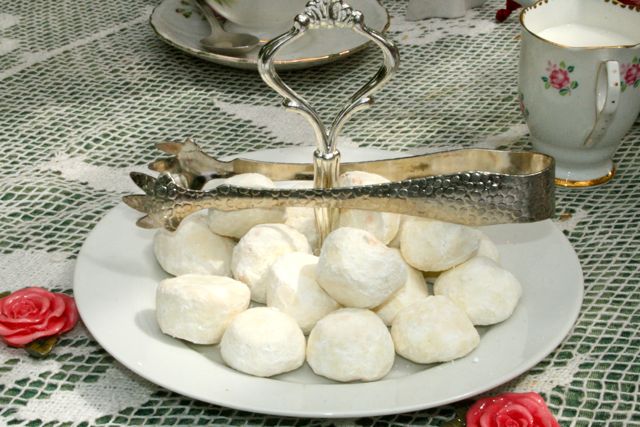 Lemon Tea Cookies
Just like last year, my friend Trina (who is due next month with her 7th!) also volunteered to coordinate and supervise the servers for us, and we were served by four very sweet girls who are also all Little Flowers! (Two are Trina's daughters and two are older sisters to two of our own Little Flowers!) Thank you all so very much for your help!!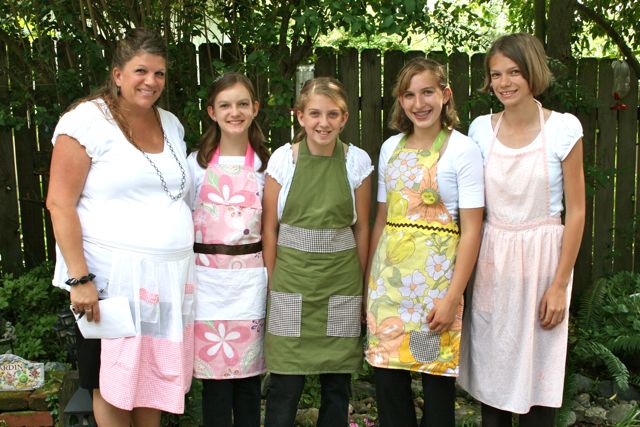 Well, our contractors just arrived and I have a mountain of laundry to get started from the past few days, so I'll be back later today, or perhaps tomorrow, with a few more pictures and our Tea Party Games.

I hope you all have a great day!