I've been dying to post a few more pictures of our new kitchen, ever since the cabinet maker installed the cabinet doors on Sep 24th! You've seen little glimpses here and there, but I was waiting for a few last things to be finished before posting. We're still waiting for the lights over the island, the shelves on the end of the island, and Hubby and I have yet to pick out cabinet hardware, but I'm going to post pictures anyways… 🙂
I took these pictures on September 25th, just before the baby shower, and I have been enjoying the kitchen each and every day since! I had been so worried that I was going to mess it all up with our choices on cabinet colors and design, appliances, flooring, countertops, light fixtures (the list goes on and on), but it all came together so beautifully in the end!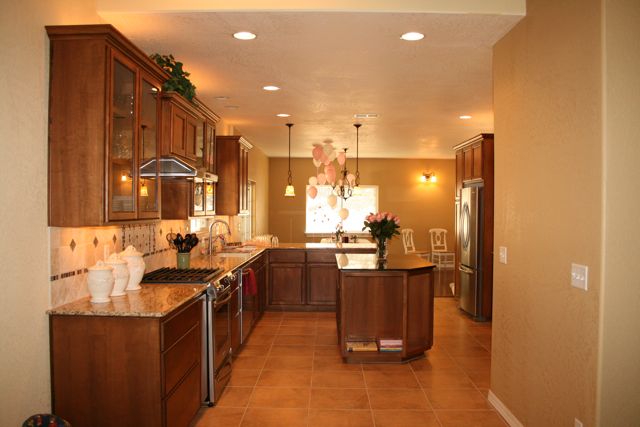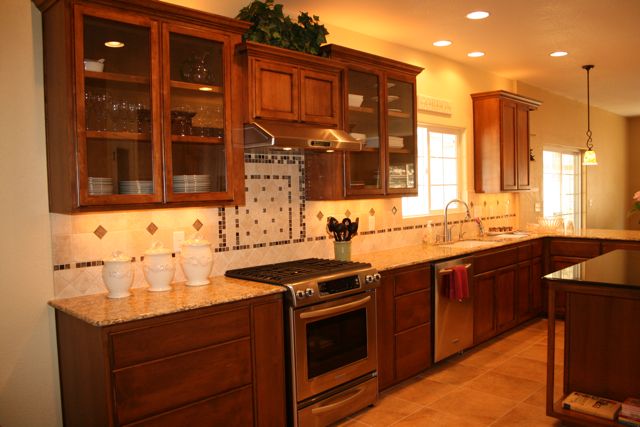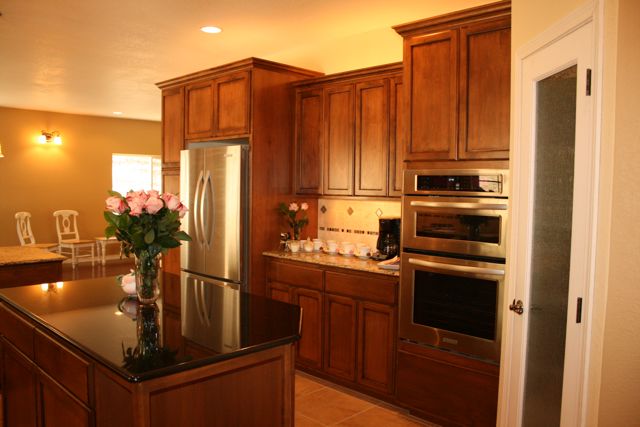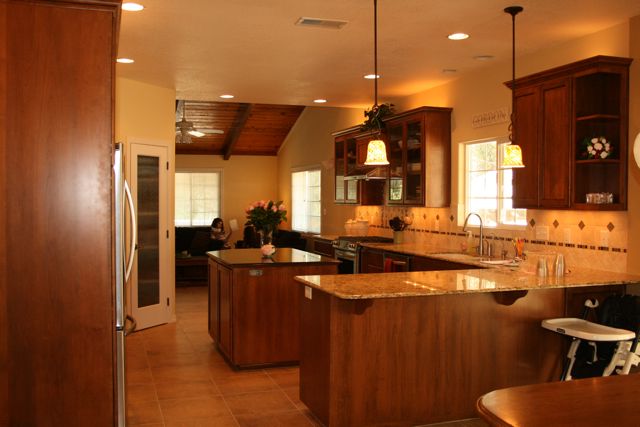 For comparison, I took the following pictures in pretty much the same spots, both before and after the remodel/addition: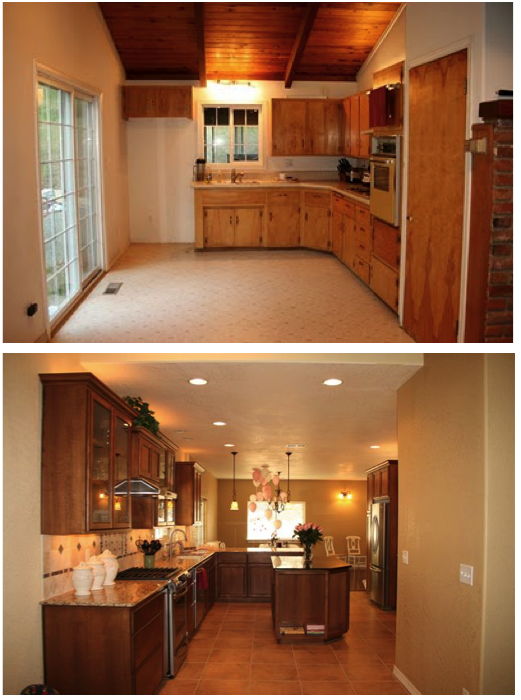 The kitchen grew both in length and in width… The corner of the old kitchen had been just to the right of the far right corner of the new island!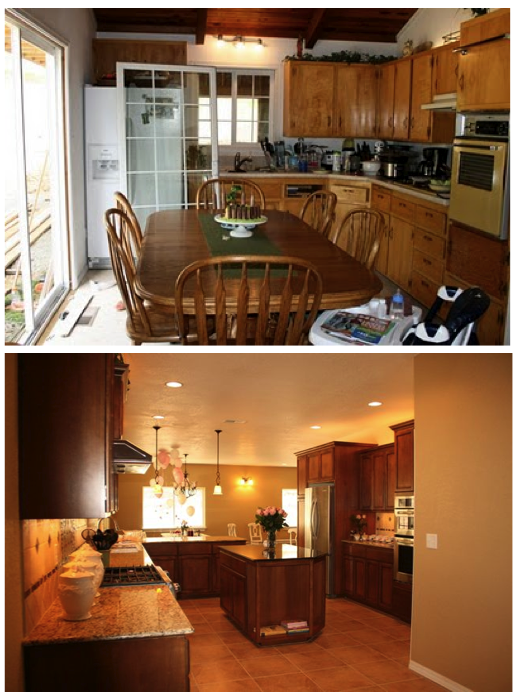 I still can't believe we now have such a wonderful kitchen! It is amazing how much easier it is to keep the kitchen clean with all the extra space, a separate dining area, not to mention the help of a DISHWASHER!!! It is all SUCH a blessing, and well worth the 10+ years we have been waiting to remodel the kitchen!
Deo Gratias!