Since the girls were baking cookies today (to paint for P week) and the boys wanted to join in the fun, I decided to have them paint the Planets. While the girls were busy with their own cookies, the boys cut out
various size circles from the dough and then had so much fun decorating them after they had been baked.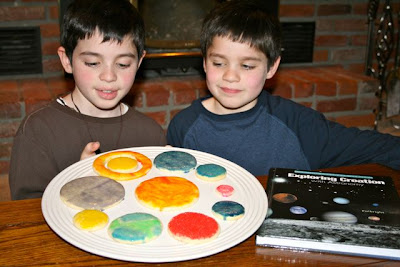 Unlike the last set of planets they painted, which drove me crazy since I really had no place to put them, these won't last long! 😉
Well, I am off to clean up the disaster in my kitchen and start dinner before Hubby gets home… Hope you all had a great day!