On Christmas Day, as I was preparing Brunch after Mass, I asked Captain to go and get Snuggles old bouncy chair from under the crib so I could use it for the baby.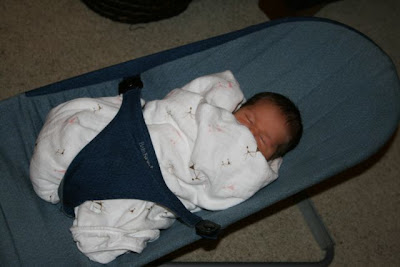 Well apparently Snuggles was not quite ready to pass it down to his new little sister… He was not very happy when I placed her in it, and as soon as I took Rose back out of the chair, he immediately climbed in and tried buckling himself.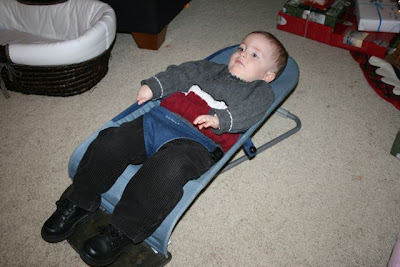 I think he was reminiscing about his days of being able to "Move it Move it." 😉
Well, the timer is about to go off, for the crown cake the girls and I have baking in the oven, so it is time for me to go… Hopefully I will be back later to finish posting our Christmas Pictures.
I hope you are all enjoying the traditional feast of the Epiphany today,
the 12th day of Christmas!