This past Saturday my two youngest siblings, Kevin (who just turned sixteen yesterday – Happy Birthday Kev!) and David (who is fourteen, and also my Godson) received the Sacrament of Confirmation!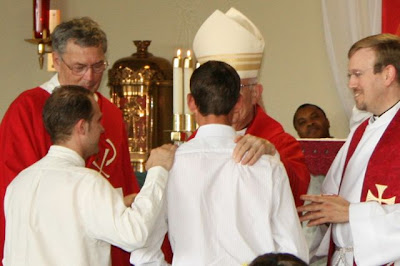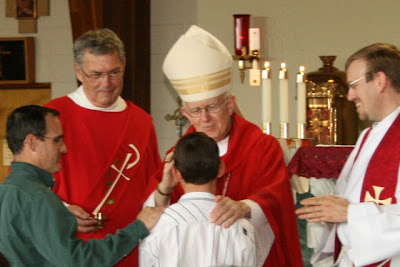 Congratulations to you both!
"Recall then that you have received the spiritual seal, the spirit of wisdom and understanding, the spirit of right judgment and courage, the spirit of knowledge and reverence, the spirit of holy fear in God's presence. Guard what you have received. God the Father has marked you with his sign; Christ the Lord has confirmed you and has placed his pledge, the Spirit, in your hearts."
~ St. Ambrose
St. Francis of Assisi and St. Paul the Apostle, Pray for us!