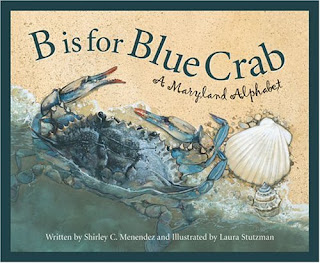 "A is for Annapolis–
It is the government seat
and our state capital
where legislators meet."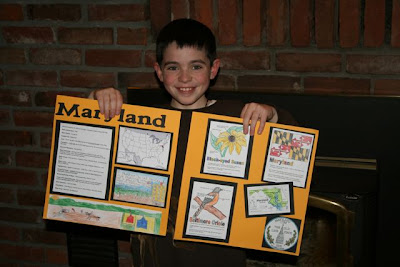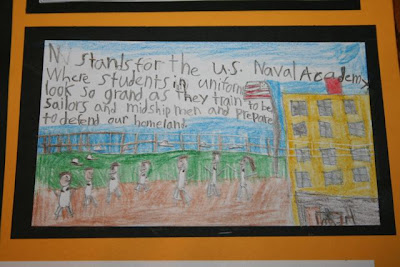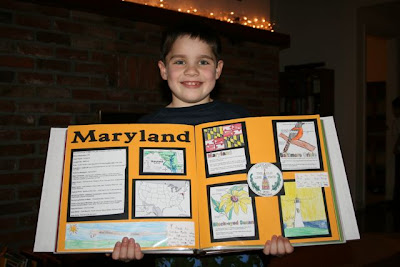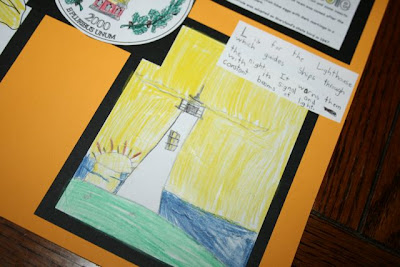 It has taken me awhile to get around to posting these pictures of the boys
Scrapbook Pages
for Maryland. (You can still see Christmas lights on the Mantel!)
One of my favorite parts of their pages is the additional artwork they add, inspired by the book. Captain focused on the "N stands for U.S. Naval Academy" (since one of his uncles graduated from that particular Academy before entering the seminary) and Rascal choose "L is for Lighthouse" (I especially love how he included the sun shine reflecting off of the ocean!). Good job boys!
In addition to reading the Discover America Books, and making scrapbook pages, the boys are also really enjoying doing some of the
additional activities
for each state from the publisher.
Anyhow, the boys have moved on and are now working on
South Carolina
!