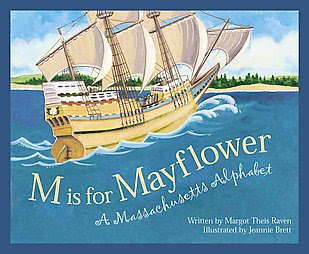 "B's the sound that can be found in
Boston town and Bunker Hill,
and bouncy, bouncy Basketball,
played first in Springfield —
What a thrill!"
~
M Is For Mayflower: A Massachusetts Alphabet
B is also for Brown!!
We ended our study of by listening to his
victory speech
last night.
Way to go Massachusetts!!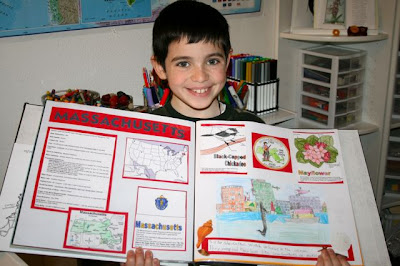 Lake Chargoggagoggmanchauggagoggchaubunagungamaugg
This project has been slow going, but it has been so much fun to learn all sorts of fun details about each state as we work our way through the Discover America Books
! We better pick up the pace though if we want to finish even half of the states this year… It's looking like this is going to end up being a two year project for the boys.