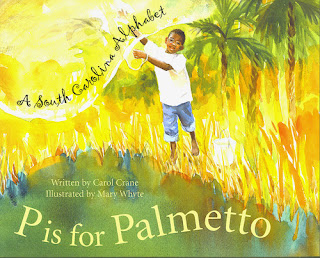 "P is for Palmetto,
our official state tree.
It's also a symbol on our flag,
respected by you and me."
~ P Is For Palmetto: A South Carolina Alphabet
The boys finished studying South Carolina last year, but I never did get around to posting the pictures. We didn't make nearly as much progress on their
State-by-State Scrapbook
last year as I would have liked. The boys were making the scrapbook pages in addition to other Geography work they were doing, and since we were just spending one afternoon a week (on average) working on their notebook pages it seemed to take 3-4 weeks to complete each state! I am hoping that we will be able to pick up the pace this year (now that we are finally getting back to Geography!) and make a bit better progress this year.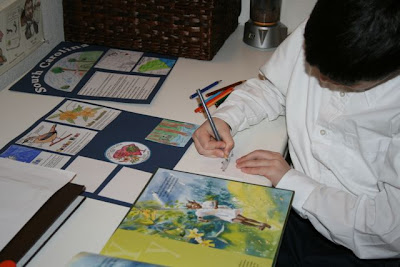 By Captain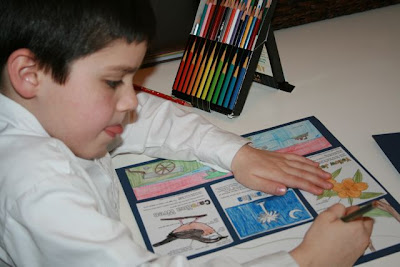 By Rascal
Loving all things relating to the study of past wars, the boys' favorite quote from the book was the following:
"J stands for James Island where at the start of the Civil War,
the first shot was fired written in history evermore."
The boys have moved on, and are now just about finished with the state of
New Hampshire
. I'll post pictures soon!