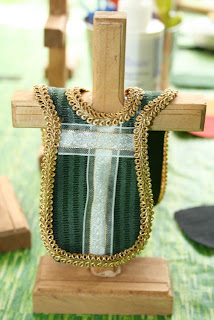 Today we attended a Summer with the Saints in honor of St. John Vianney! Here are a few pictures from our morning:
~ Coloring Pictures ~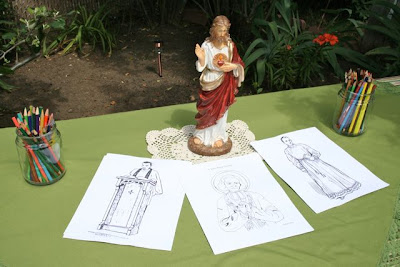 ~ Craft Time ~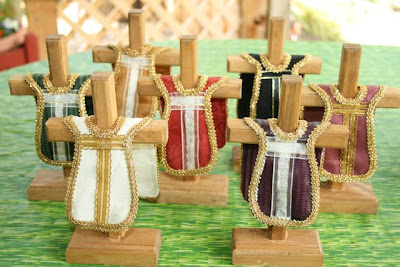 As a craft we created a set of vestments (or 12!) for teaching our children the Liturgical Colors of the Church Year!


I posted all of the details here.
~ Games ~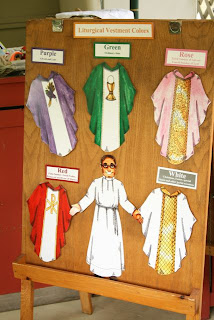 Father Nick and his vestments, from Catholic Artworks, on display for reference. We also planned to have the children play Vessels and Vestments but we ran out of time.
~ Snack Time ~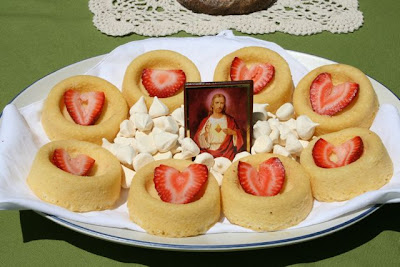 Inspired by Barbara's Strawberry Cupcakes at Catholic Cuisine, Marci served Strawberry Heart Shortcakes in honor of the Sacred Heart of Jesus.
St. John Vianney, pray for us!