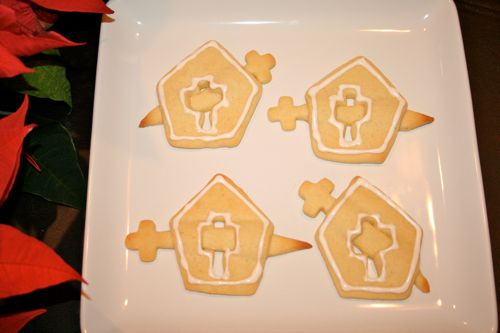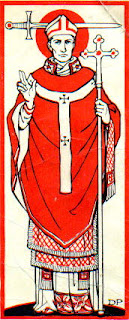 Today is the feast of St. Thomas Becket, Archbishop of Cantebury, who was martyred for the Catholic Faith in his cathedral on December 29, 1170. You can read more about this amazing saint here.
According to My Nameday-Come for Dessert, St. Thomas a Becket is symbolized by "a sword through a mitre." Since I was already baking sugar cookies for my children to decorate this week, I decided to try and make them each a "Sword and Mitre Cookie" in honor of today's feast day using the Mitre & Cross Cookie Cutter from the St. Nicholas Center.
I just posted the recipe over at Catholic Cuisine.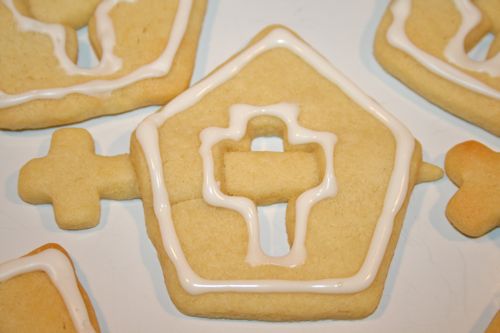 I am off to watch
Becket
with Hubby. We own the movie, but if you happen to have Netflix, it is available to
Watch Instantly
!
O God, for the sake of whose Church the glorious Bishop Thomas fell by the sword of ungodly men: grant, we beseech Thee, that all who implore his aid, may obtain the good fruit of his petition. Through our Lord Jesus Christ, Who livest and reignest with Thee in the unity of the Holy Spirit, forever and ever. Amen.
St. Thomas Becket, Pray for us!